The Galileo Hackathons by GNSS.asia are here!
Stay tuned to get involved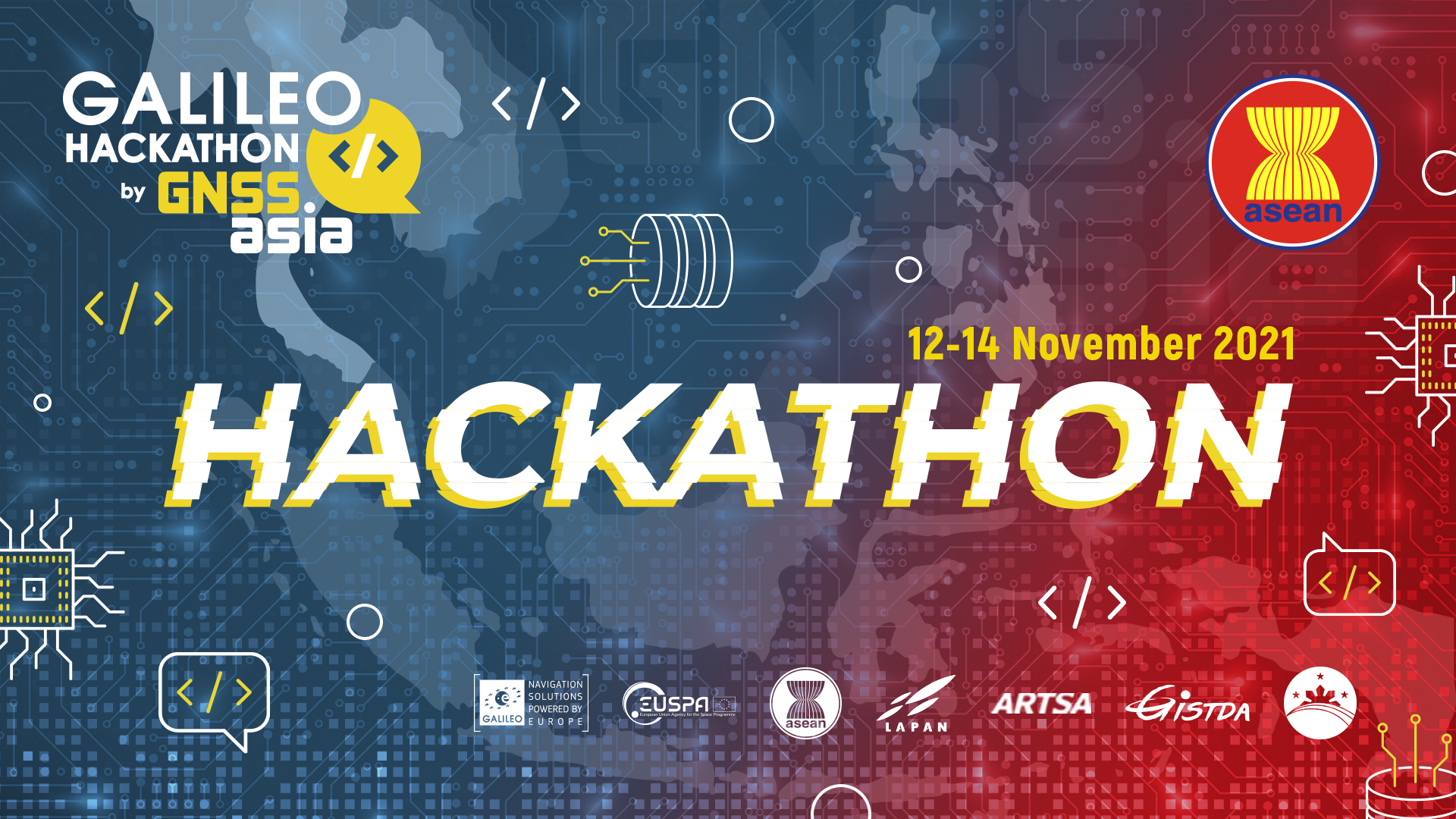 Are you ready to solve global challenges and make a positive impact? 
Then get ready for the Galileo Hackathons on 12-14 November 2021.
We are looking for determined Hackers with a passion for developing sustainable solutions. No previous experience or software development skills are required. The challenge is to leverage satellite positioning technologies such as Galileo and EGNOS to develop solutions for sustainable life on Earth! Follow this simple process to get involved: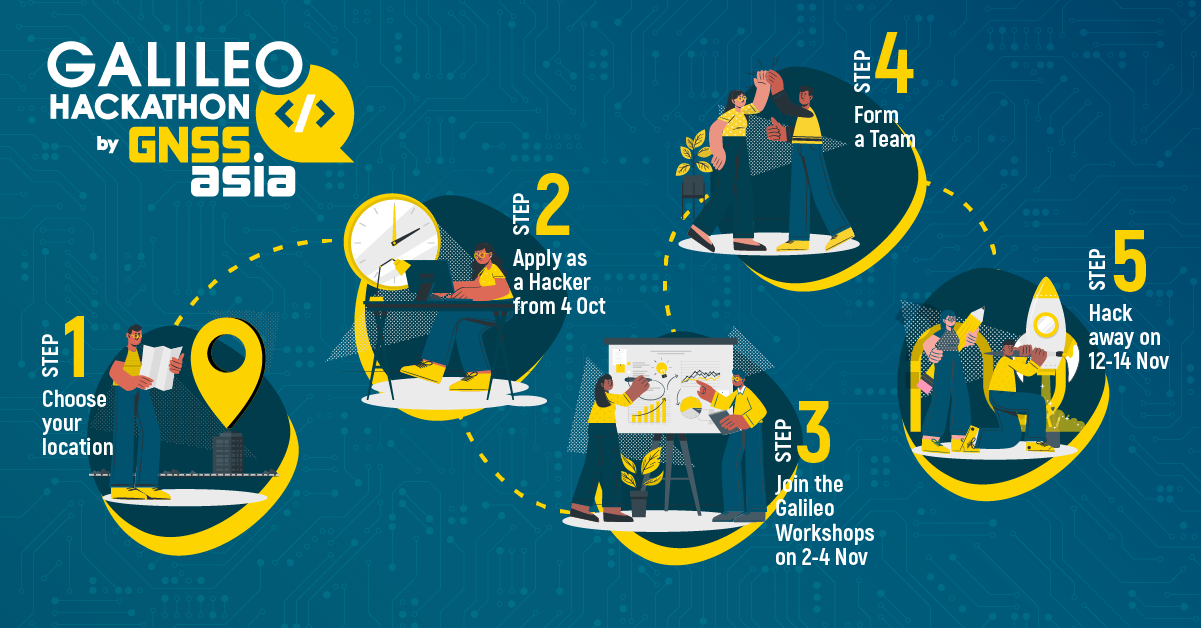 What is the Hackathon challenge?
Galileo is Europe's Global Navigation Satellite System (GNSS), providing improved positioning and timing information with significant positive implications for many global services and users.
Satellite-based navigation is a key enabler of a modern economy with GNSS signals being critical for many downstream market segments. Almost every downstream market can benefit in some way from the positioning and timing data from Galileo with the European Agency for the Space Programme (EUSPA) focusing on 10 specific downstream markets; consumer solutions, road & automotive, manned aviation, drones, maritime, emergency response, rail, agriculture, geomatics, and critical infrastructures.
Why participate?
Become a Hacker and build a Team with other Hackers. There are many opportunities and benefits waiting for you.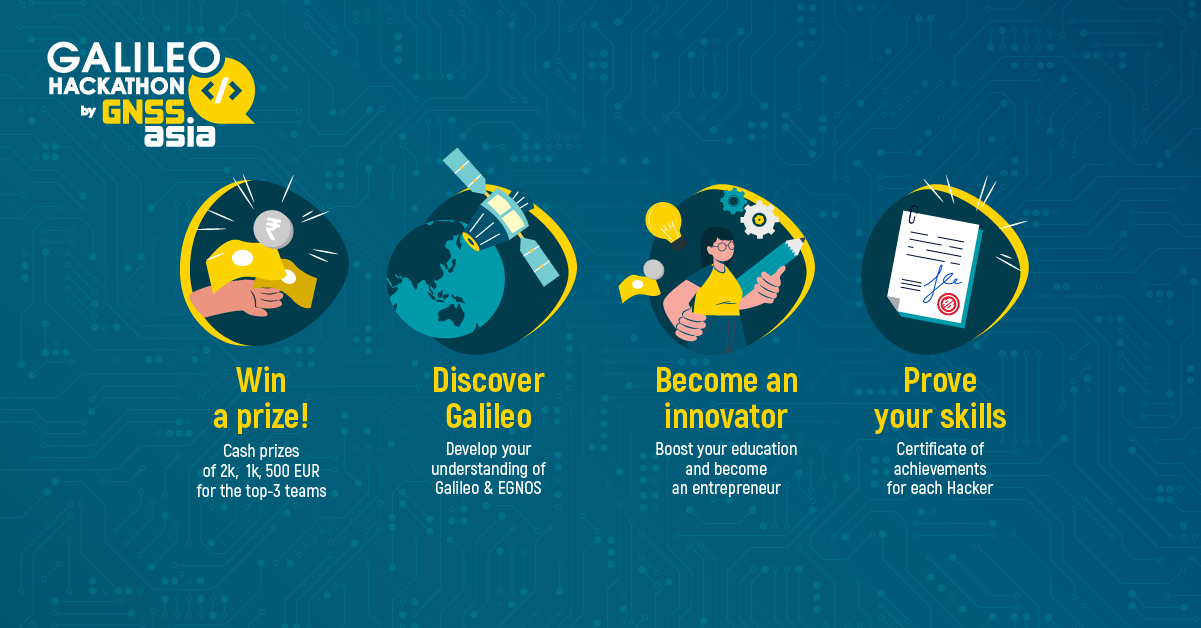 Who can participate?
Everyone can register to participate to the Galileo Hackathons. There are only a few basic requirements that need to be fulfilled:
The Galileo Hackathons will take place virtually. Participation requires a stable internet connection and a laptop.
You will have to choose a location based on your residency. You live in the Philippines, Thailand, Indonesia or another nation that is a member state of the Association of Southeast Asian Nations (ASEAN)? Then you are free to apply.
The Galileo Hackathons will be mostly in English. Proficiency in English is recommended.
Registrations will open on 4 October!
More infos soon! Stay tuned!
About the Galileo Hackathons brought to you by GNSS.asia
Via an assistance network of local representatives across Asia, supplemented with expert knowledge of local and wider technology trends, GNSS.asia has been driving collaboration on GNSS technology across continents for over a decade. The project has a significant outreach both in Asia-Pacific and in Europe
GNSS.asia has previously organised Galileo Hackathons across Asia. For example in Bangalore, India or in Bangkok, Thailand.
By registering to the Galileo Hackathon you agree to the Terms and Conditions