EU-China Online Industry Workshop – An Insight into China's GNSS Market
04 / 11 / 2020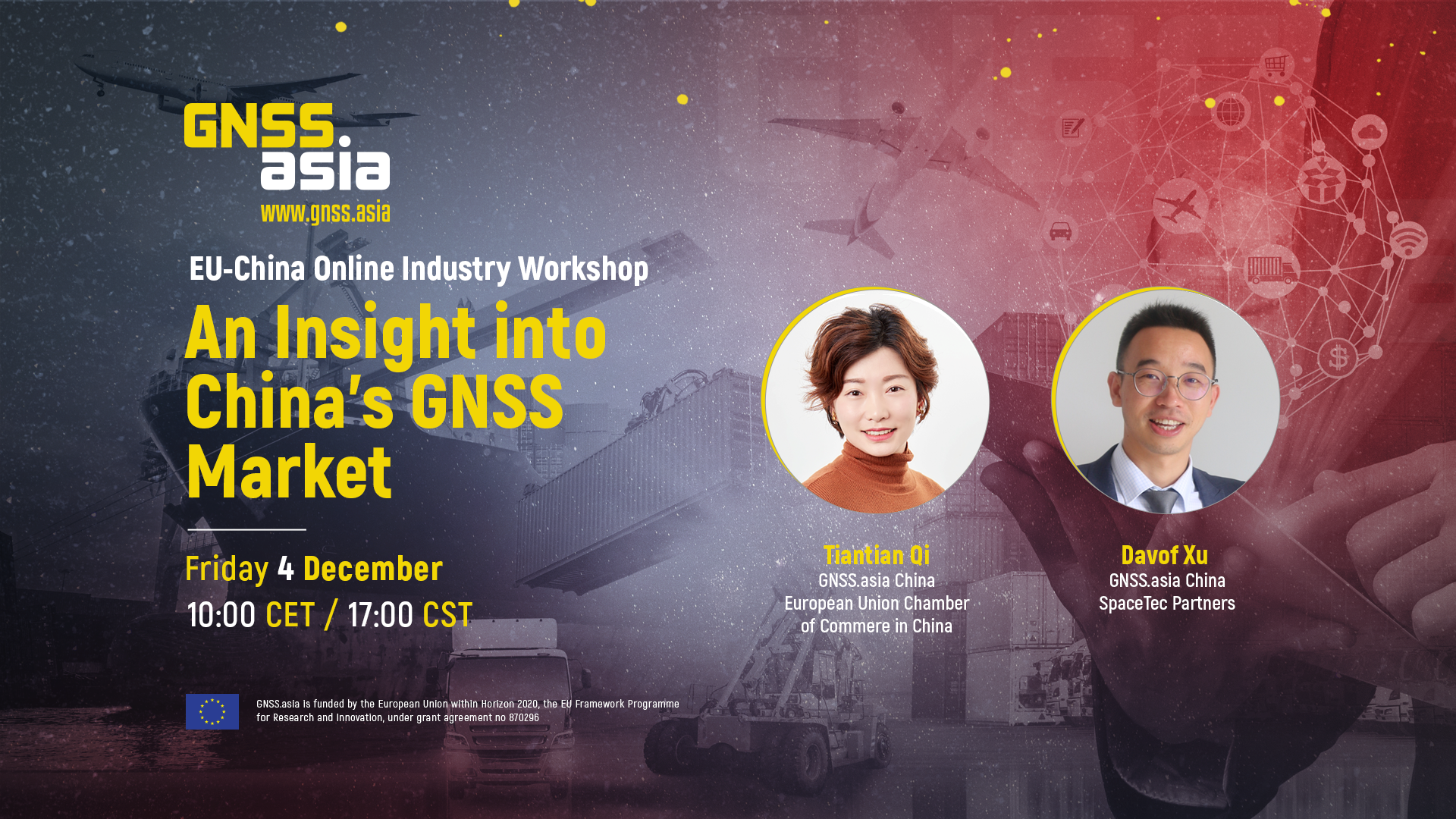 Event news
GNSS.asia is pleased to announce the opening of the registration for the EU-China Online Industry Workshop, organised to shed light on the specifics of China's GNSS market.
According to the GNSS and LBS Association of China (GLAC), in 2019, the total output of China's GNSS industry reached 345 billion RMB (43 billion EUR), an annual increase of no less than 14.4%. The number of Chinese PNT businesses stands at 14,000 enterprises, employing over 500,000 people. 46 of these companies are listed on the stock market.
China's GNSS market has undergone considerable changes, with a share of downstream applications growing from 31% to 44% over the last four years. Such applications are seen in the transformation of several sectors, ranging from automotive, rail, and energy to mining, consumer solutions, logistics, and even the postal industry.
The downstream GNSS market is in full motion. Recent market and technology trends show an increasing interest in maritime transportation and ocean vessels, smart railway solutions for high-speed trains, transport applications such as autonomous driving but also disaster management and IoT solutions.
To learn more about China's GNSS market trends, discover current policy priorities, and explore where European GNSS applications have a competitive potential on the Chinese market, join the EU-China Online Industry Workshop! The event is taking place on 4 December at 10 am CET.