Galileo on its final steps to reaching full operational capability with launch 11
06 / 12 / 2021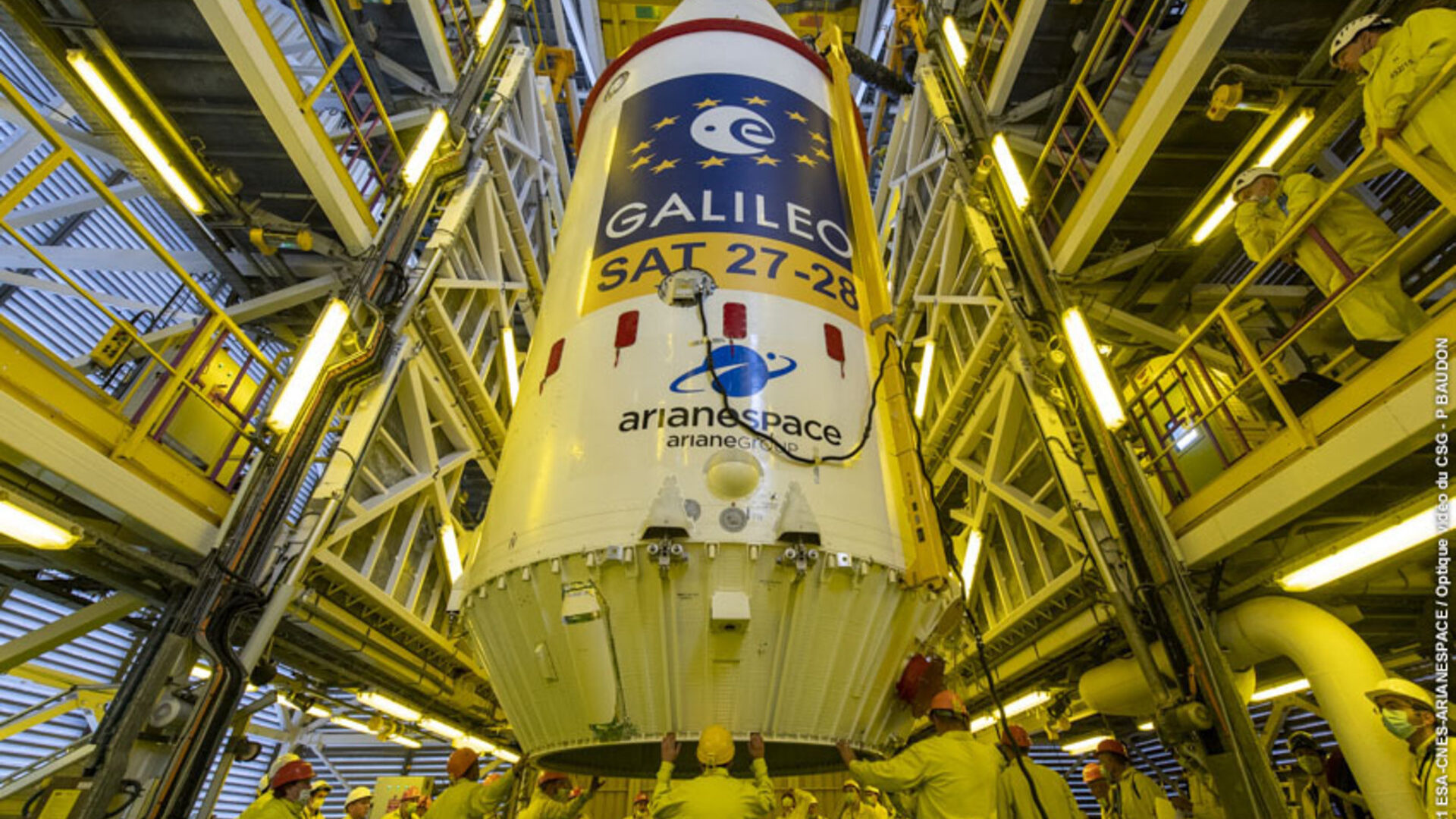 European news
This weekend, on December 5 at 01:19 CET Satellites 27 and 28 of the Galileo constellation were launched from Europe's Spaceport in French Guiana.
| | | |
| --- | --- | --- |
| | "Bringing new satellites to the Galileo constellation requires seamless coordination and precise execution." | |
said Rodrigo da Costa, Executive Director of the European Union Agency for the Space Programme (EUSPA) in his official message on launch 11. Delivering a Galileo satellite is the result of a tight cooperation executed on behalf of the European Commission between the European space agency (ESA), who is developing the Galileo constellation, EUSPA, who were responsible for the meticulous testing of the satellites and are currently monitoring the success of early orbit phase (EOP), the launch service provider Arianespace, and the Galileo Service operator Space Opal. This launch marks a great success for the EU Space Programme. Paul Flament, Head of the Satellite Navigation Unit at DG DEFIS has praised the team effort that made this undertaking possible via the DG DEFIS Twitter account.
The satellites were carried on a 46m tall Soyuz launcher VS-26 produced by the Progress Space Rocket Center, which is part of the Russian space agency Roscosmos. Satellite 27 and 28  mark the first two satellites of the third batch that made it into the constellation. Batch three contains 12 1st generation satellites that were commissioned in 2017 and built by OHB. Another 6 Galileo satellites of this batch are planned to launch over the next three years on a Soyuz rocket up until launch 14. From then onwards, the Galileo programme will utilise the new Ariane 6 launcher, whose first flight is expected to take place in 2022.
| | | |
| --- | --- | --- |
| | "We need to have more satellites in our constellation, to have an increased performance in terms of availability." | |
explained Sylvain Loddo, Head of Ground Segment Management Office at ESA. The Galileo constellation consist of three orbital planes that each include 8 operational and 2 spare satellites at full operational capability. Meaning, that with 28 of 30 satellites in orbit since this weekend, Galileo is close to reaching this large milestone. Although Galileo has been operational since 2017, the civilian navigation system strives to improve accuracy further and continuously upgrade its services. The Galileo Second Generation (G2G) satellites are already being developed. The contract was granted to Airbus Defense and Space and Thales Alenia Space earlier this year. This batch includes another twelve satellites and the first launch is scheduled to take place in 2024.
Over the following days, the EUSPA team will be in charge of the satellite operations after separation from the launch vehicle will be manoeuvring the satellites from the Galileo Control Center in Oberpfaffenhofen, Germany until they are precisely placed into their home orbit at 23 220 km. You can watch the live stream of the launch here. Read the official press release by EUSPA here and enjoy the astonishing images from the launch and satellite renderings below (images are courtesy of ESA):