EU-Taiwan Online Workshop – GNSS for Unmanned Traffic Management
14 / 12 / 2020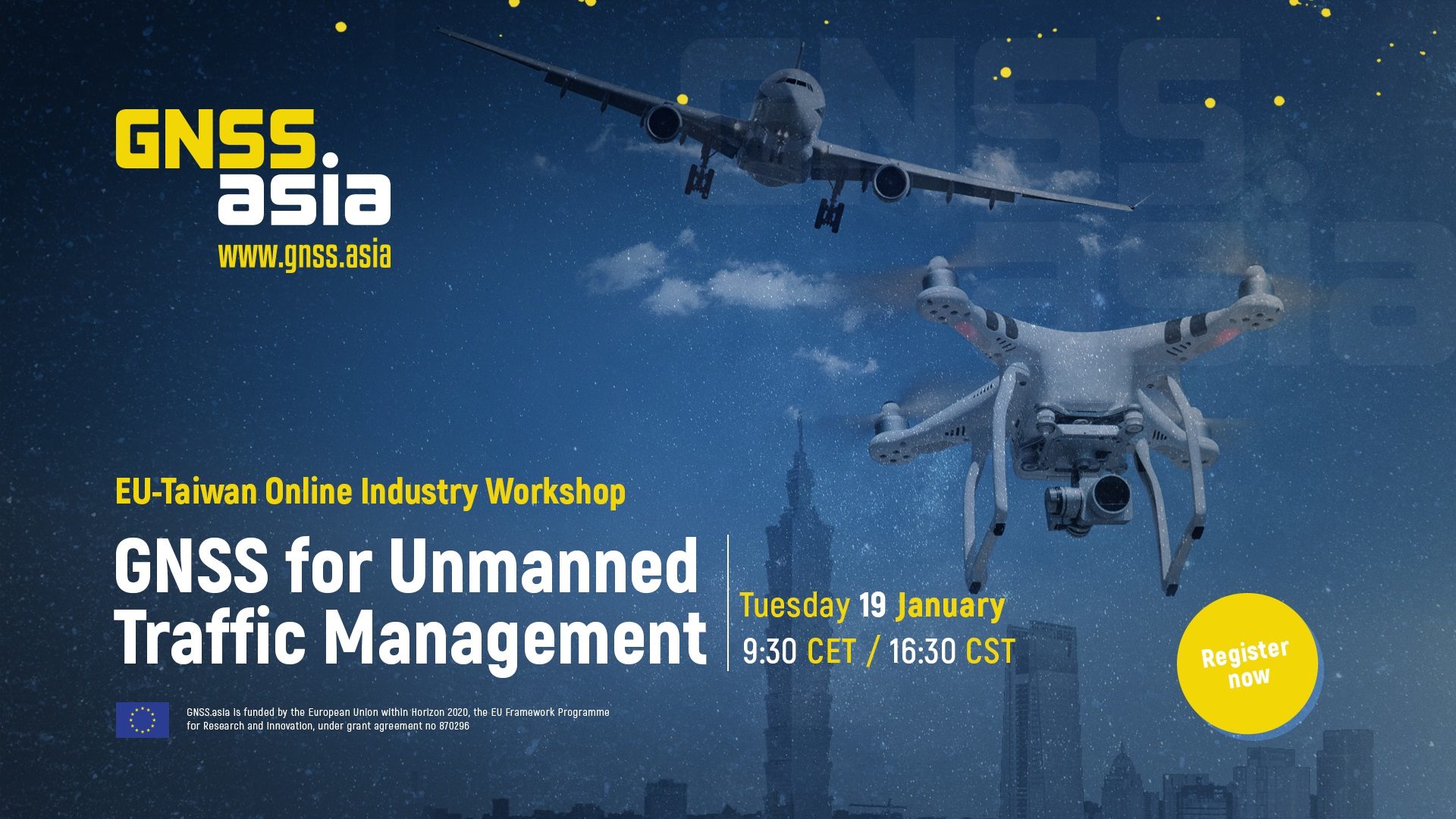 Event news
Registration is open now at the event page.
The use of commercial and recreational drones is growing rapidly in Taiwan and promises major economic benefits to the telecom and industrial goods industries. Drones have been widely used in soil and field analysis, planting, fertiliser, and pesticide spraying, crop monitoring and electric grid inspections. To address the growing drone traffic, Taiwan's Civil Aeronautics Administration (CAA) recently updated its drone use regulations, requiring increased drone registration and inspection. Taiwan's CAA is currently collecting and analysing global UTM approaches, while a number of regional UTM projects are underway at R&D level (e.g. Tainan City).
Also in Europe, the drone market is growing rapidly. European drone service revenues are expected to almost double from €32 million in 2018 to approximately €60 million in 2020 and are forecasted to reach €150 million by 2023*, with use cases in precision agriculture, inspection of critical infrastructure, disaster monitoring, goods delivery, leisure, and security applications. The EU on its side has implemented several regulations on UAV rules and procedures since 2018. The SESAR Joint Undertaking is currently working together with Eurocontrol, the European Commission, EASA and industry towards a fully integrated UTM or U-space by 2035.
UTM services, including geo-fencing, waypoint navigation, geotagging, e-identification, detect and avoid, or surveillance, will strongly rely on GNSS and SBAS technologies. The EU's U-space explicitly mentions the introduction of EGNOS and Galileo to improve accuracy and robustness, and some EU Member States such as Spain are already referring to the use of EGNSS for drone operations.
This EU-Taiwan workshop on GNSS for UTM has the objectives to:
Exchange views on upcoming UTM operations/regulations and the related use of GNSS technologies;
Demonstrate the added value and differentiators of European GNSS technologies for UTM, including EGNOS and – in particular – Galileo;
Present GNSS-driven technologies & solutions from EU UTM service providers and their cooperation activities on the Taiwanese market.
To register, please go to the event page.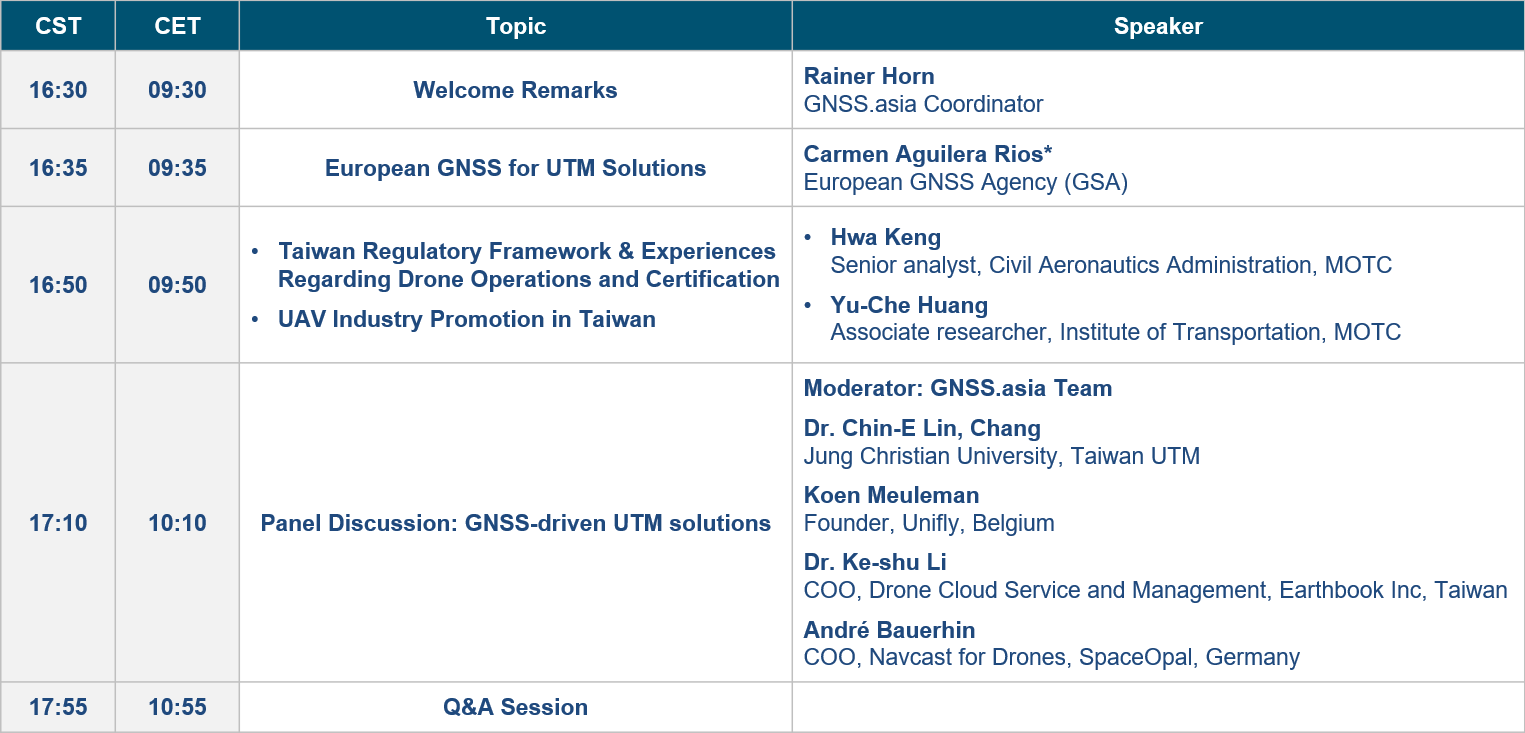 *Source: EGNSS for Drones Operations White Paper, European GNSS Agency