Europe met India at GNSS.asia Roundtable Munich SatNav Summit
02 / 04 / 2019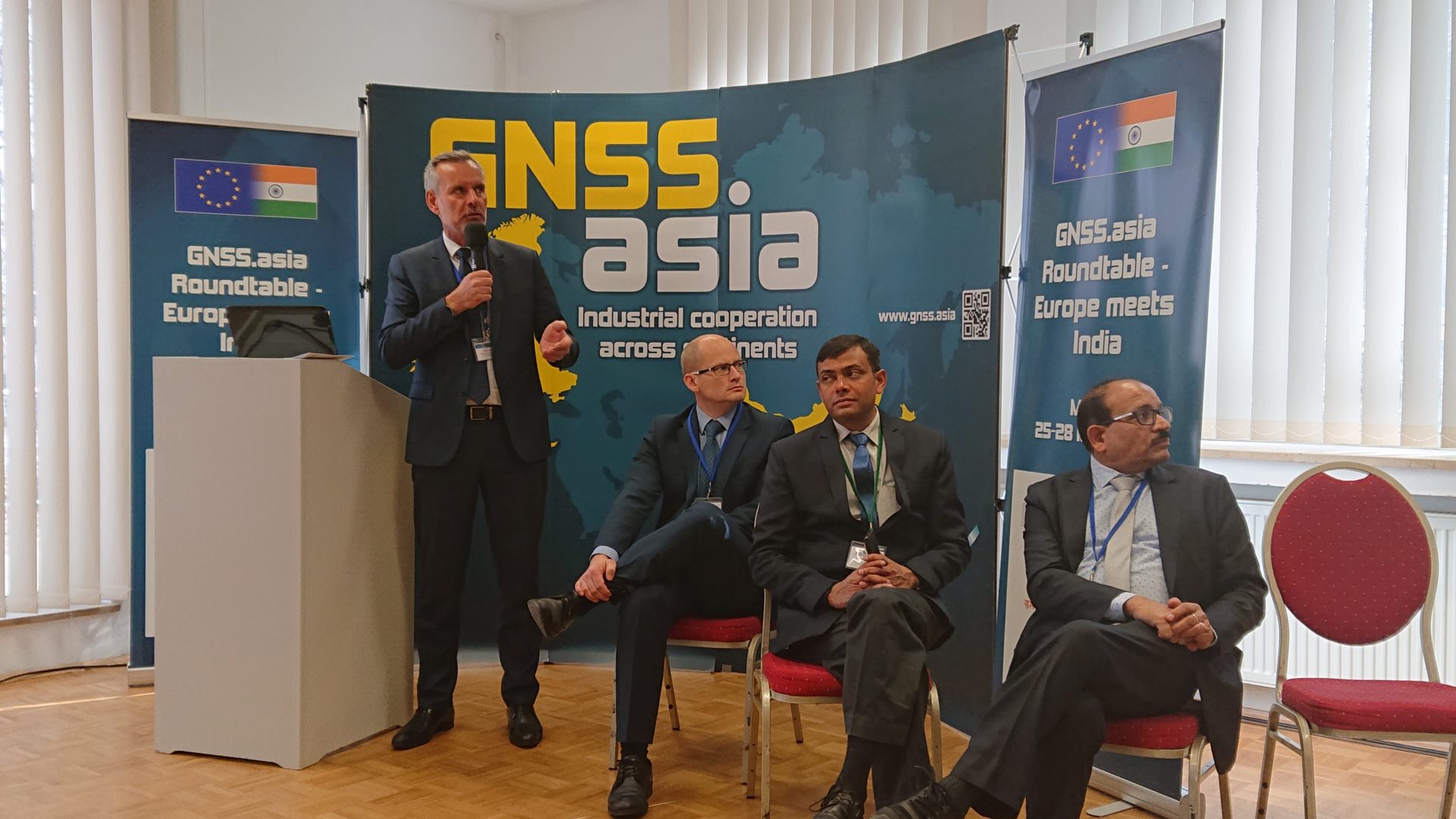 Event news
In the context of the Munich Satellite Navigation Summit, GNSS Asia organised a roundtable to foster exchanges by bringing European and Indian GNSS stakeholders closer together. Before the official opening of the main event on 25 March 2019, European GNSS industry delegates, members of the European Commission and the GSA joined a roundtable with Indian delegates of the India Space Research Organisation (ISRO) and the Airport Authority of India (AAI), presenting Indian GNSS solutions and possible applications. Prior to a presentation of opportunities for European industry to engage in Asia in 2019 by Rainer Horn, industrial representatives of ESSP, NavCert, Syntony GNSS, Fraunhofer IIS, ETRI, STMicroelectronics, Iguassu Software and the Bavarian-Indian Centre for Business & University Cooperation presented several partnering case studies. After the closing remarks of the director of European GNSS programs Matthias Petschke, the 25 roundtable members engaged in fruitful conversations.
During the following the days, the Indian delegates of IRSO and AAI, and representatives from Korea listened to captivating presentations at the Munich Satellite Navigation Summit about the latest trends in GNSS and Galileo, automated driving, legal aspects as well as AR/VR. Furthermore, the visitors connected with multiple European businessmen and met the Bavarian Minister of State for Economic Affairs, Regional Development and Energy at the official reception. In the course of week, the delegates enjoyed the hospitality of the GNSS Asia team while participating in networking events in the evening.
The successful visit was concluded by company visits to the Galileo Control Centre in Oberpfaffenhofen and the facilities of Galileo satellite manufacturer OHB.