Galileo Mobility Night in Singapore
01 / 10 / 2019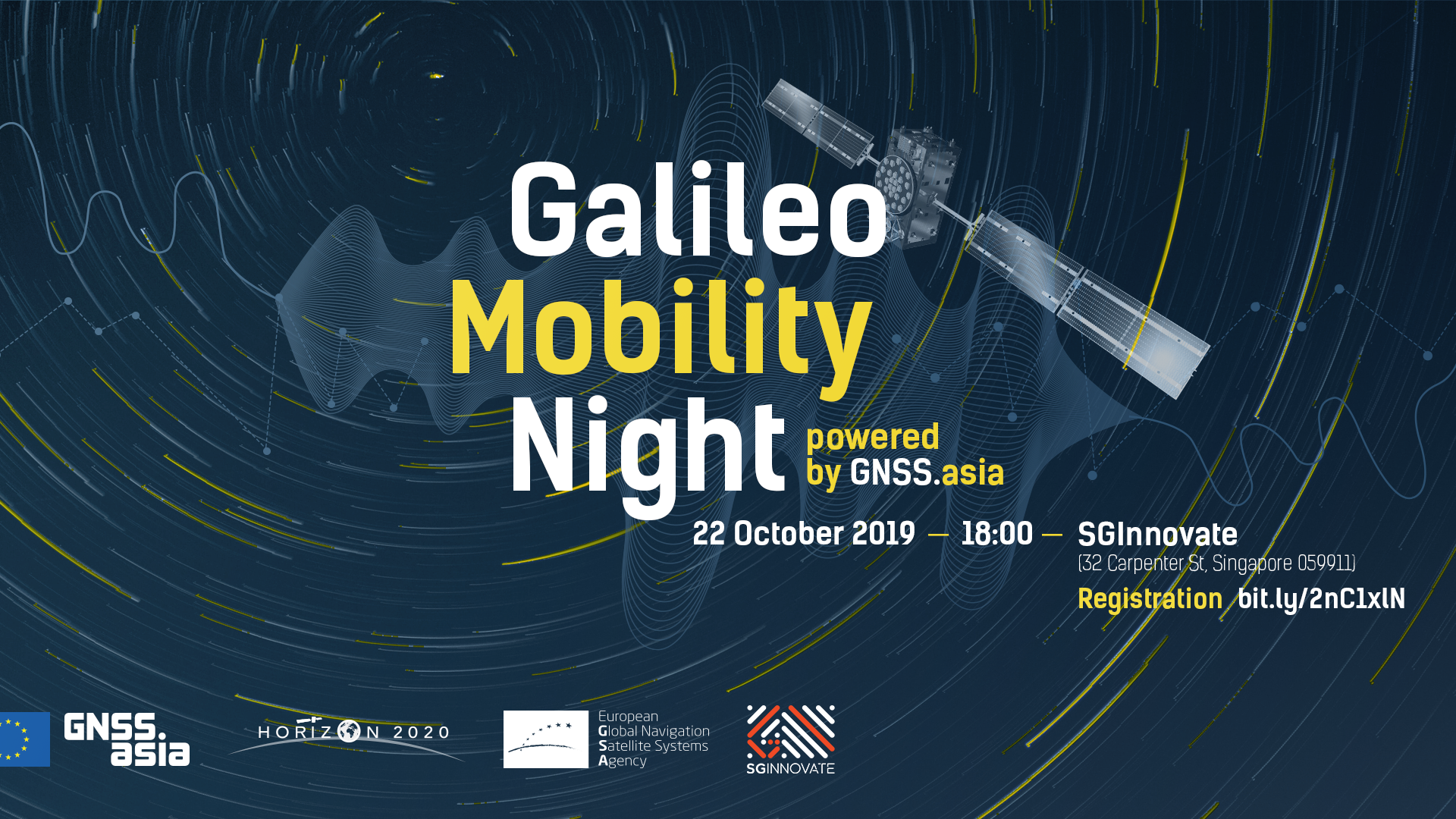 Event news
On 22 October 2019, GNSS.asia is organising the Galileo Mobility Night at SGInnovate in Singapore. Use this opportunity to meet specialists from Europe's global navigation programme and learn about how it impacts the mobility world and enables innovative solution around the world.
Agenda
18:00  Registration
18:30  Keynote by Barbara Plinkert, Ambassador of the European Union Delegation to Singapore
18:45 – 19:45  Panel: Galileo as Enabler for Mobility
19:45 – 20:15  Quick intro pitches of Startups using Galileo
20:15 – 21:00  Get Together and Networking
The event is going to take place back-to-back with the 26th World Congress on Intelligent Transport Systems which will be held on 21-25 October at the Suntec Singapore Convention and Exhibition Centre.
The congress will be comprised of 8 distinct scientific themes:
Connected & Automated Vehicles
Crowdsourcing & Big Data Analytics
Cybersecurity & Data Privacy
Multimodal Transport of People & Goods
Policies, Standards & Harmonisation
Safety for Drivers & Vulnerable Users
Smarter Travel Demand Management
Sustainable Smart Cities
No matter whether you are an analyst or engineer, from aviation or finance, the event has a lot to offer to a very wide audience.
We are looking forward to seeing you in Singapore! Visit us at the Galileo Mobility Night as well as at the Galileo booth 147 during the ITS World Congress.