EUSPA published Galileo Open Service Navigation Message Authentication (OSNMA) Info Note
19 / 11 / 2021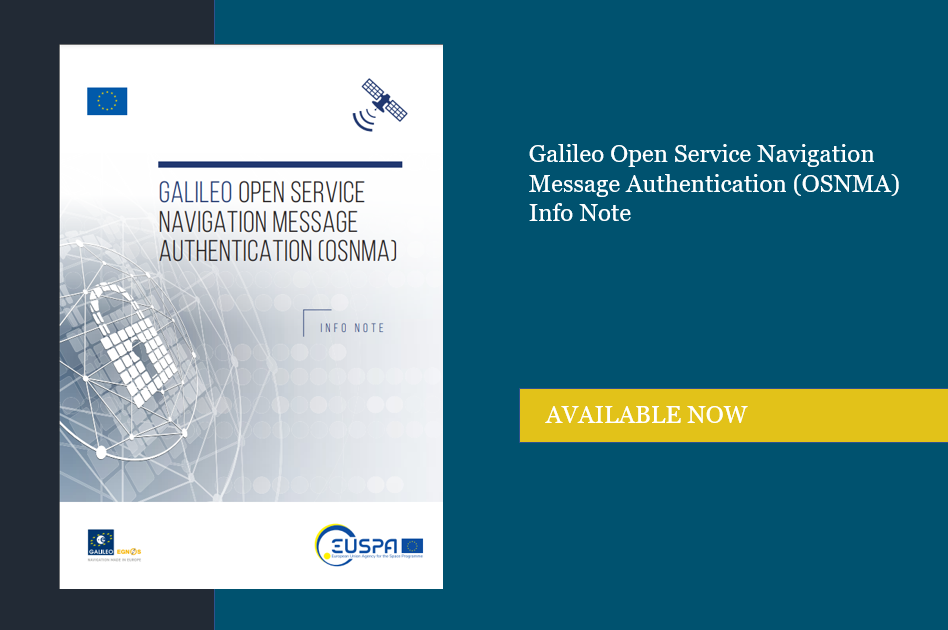 2021-11-19_11h05_59
European news
On 12 November 2021, EUSPA announced the publication of the Galileo Open Service Navigation Message Authentication (OSNMA) info note.
In a world which more and more relays on GNSS-based applications there is no lack of attacks aimed at limiting the effectiveness of the navigation system. In particular, the two most common type are:
Spoofing which consists in a false GNSS message sent to trick receivers altering their calculated position.
Jamming which is the deliberate generation of an interference signal to make receivers unable to pick the GNSS message correctly
Galileo OSNMA provides users with an additional layer of security. OSNMA-enabled receivers use a public key to check the authenticity of the transmitted GNSS message.
OSNMA is currently under test and it is meant to be free to use for all Galileo users.