Golden Medal for Rail Safety Application @ Galileo Hackathon Bangalore
26 / 03 / 2019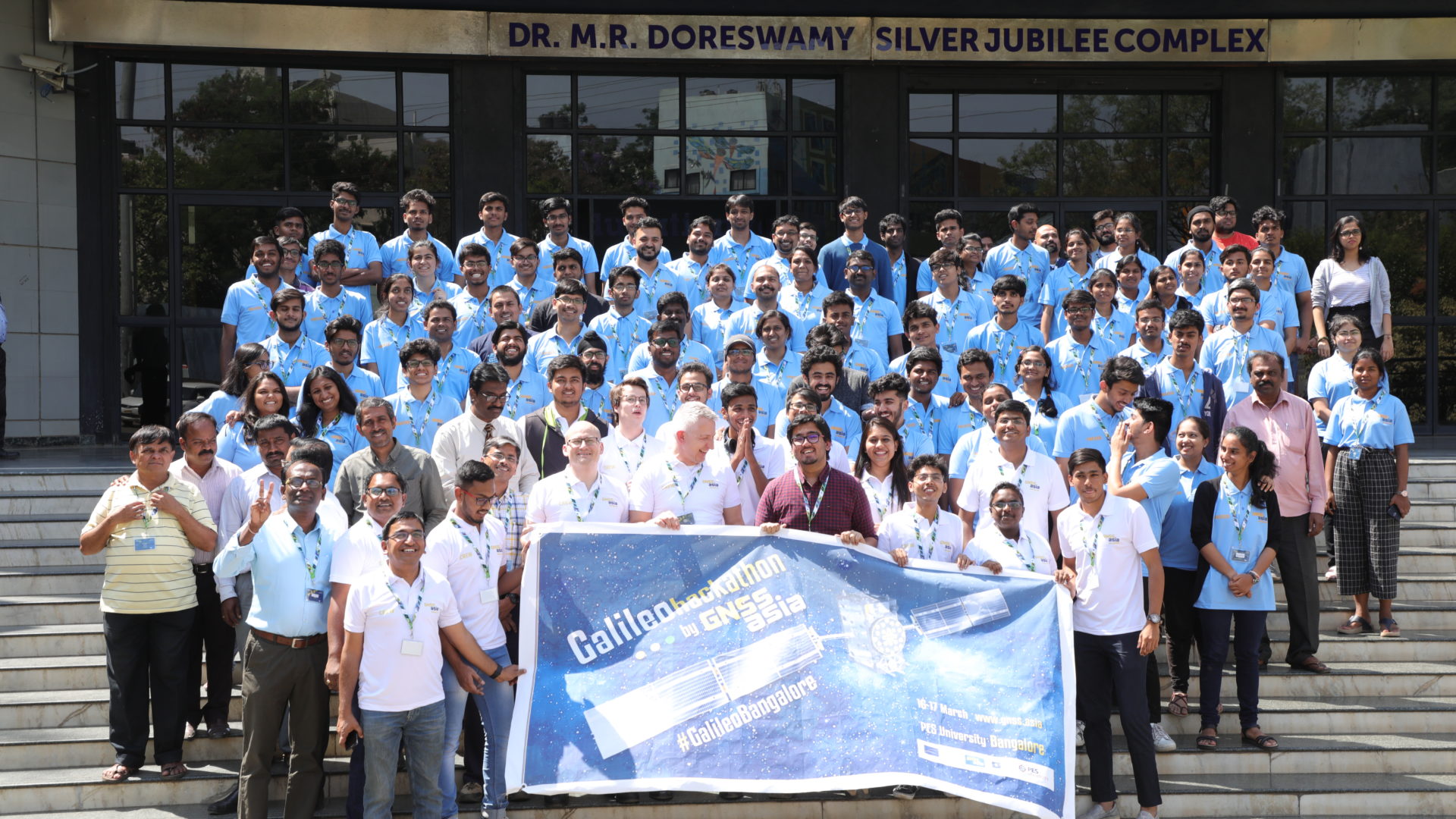 Asian news
On 16 and 17 March 2019, over 80 programmers from universities and enterprises all over India have gathered in 20 teams to join the Galileo Hackathon by GNSS.asia at PES University, Bangalore. After an intensive morning with technical and business-focused training sessions, teams worked throughout the night to use Galileo, the European global satellite-based navigation system, for an application to support smart cities, smart mobility, health or vulnerable citizens.
The top-three participants walked home with cash prizes of respectively 160k, 80k and 40k Indian Rupees:
NavPro (PES University) – Rail Unfail
GNSS-based maintenance system that geotags potential fault locations on railway tracks
Phoenix (Vignan Institute of Information and Technology) – Farm Along
Online market place bridging farmers and buyers with secure tracking and supply chain
Hex-GNSS (Hexagon/Novatel) – Perk for Park
App which will identify the imbalance in parking supply & demand to offer lending and availing of public and private parking lots in big cities
The winning idea by NavPro (PES University) convinced the jury with an innovative application to mitigate India's railway safety challenges, using Galileo to accurately geotag potential fault locations on railway tracks in a proactive manner.
Throughout their challenge, participants received mentorship by experts from the private sector (Volvo Trucks, Citrix, IBM, Magnasoft), the Indian Space Research Organisation (ISRO), the European GNSS Agency (GSA), PES University and Burdwan University. Their solution was presented through a pitching session, and was evaluated by a jury consisting of the above organisations and accomplished entrepreneurs.
GNSS.asia will launch an official Galileo Hackathon aftermovie in the next days! Watch our preview already here.