Latest KASS & KPS updates at IPNT Conference 2020 – post-event reflections
24 / 11 / 2020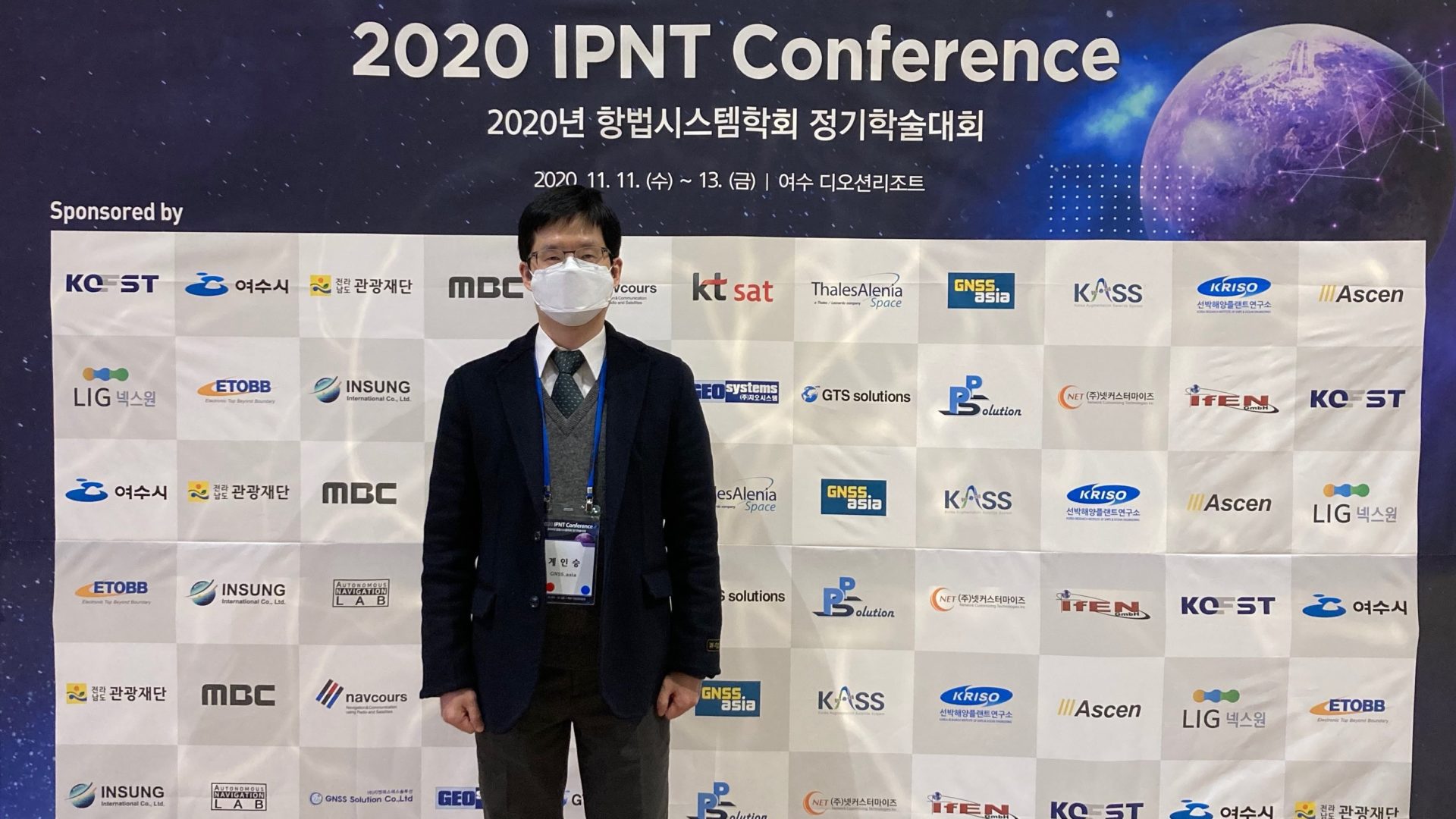 Asian news
On 11-13 November, the annual go-to event for the Korean GNSS community organised by the Institute of PNT Korea (IPNT Korea) took place in Yeosu – on the southern coast of South Korea. In addition to hosting expert sessions on the current status of KPS and KASS, the IPNT invited 13 institutions and private companies – including GNSS.asia – to promote their products or programmes. Although the event was on a smaller scale than usual in terms of participating companies and display items due to COVID-19, it was a great opportunity to get reconnected with experts and gain market intelligence.
An update was given on Korea's SBAS system KASS, with an expected opening of a control and reference station and the launch of a GEO satellite in 2021 and the start of the aviation service in 2023. When it comes to the Korean Positioning System (KPS), although approval of the system is still pending – with a re-application for a feasibility study in August 2020 – the system would consist of eight satellites (3 GEO and 5 IGSO) with a 13-year service life. The first KPS satellite is scheduled to be launched in 2027, and the system will offer 6 service areas, including
Open Service
SBAS complementary service
Metre-level service
Centimetre-level service
SAR
Public Regulated Service
GNSS.asia has been a key participant to the conference since its creation and as such has received an appreciation plaque this year for its continued effort. Every year GNSS.asia has its own booth for spreading awareness about the capabilities and key differentiators of the European GNSS technologies such as Galileo and EGNOS as well as our GNSS industry. Through electronic and visual materials combined with in-person consultations, visibility has been given to a number of European GNSS-focused companies, including Syntony, Septentrio and ANavS among others. Such promotional activities proved to be fruitful and were received with genuine interest from the local market actors.