Point.IoT – Empowering IoT Innovation with Galileo
17 / 03 / 2020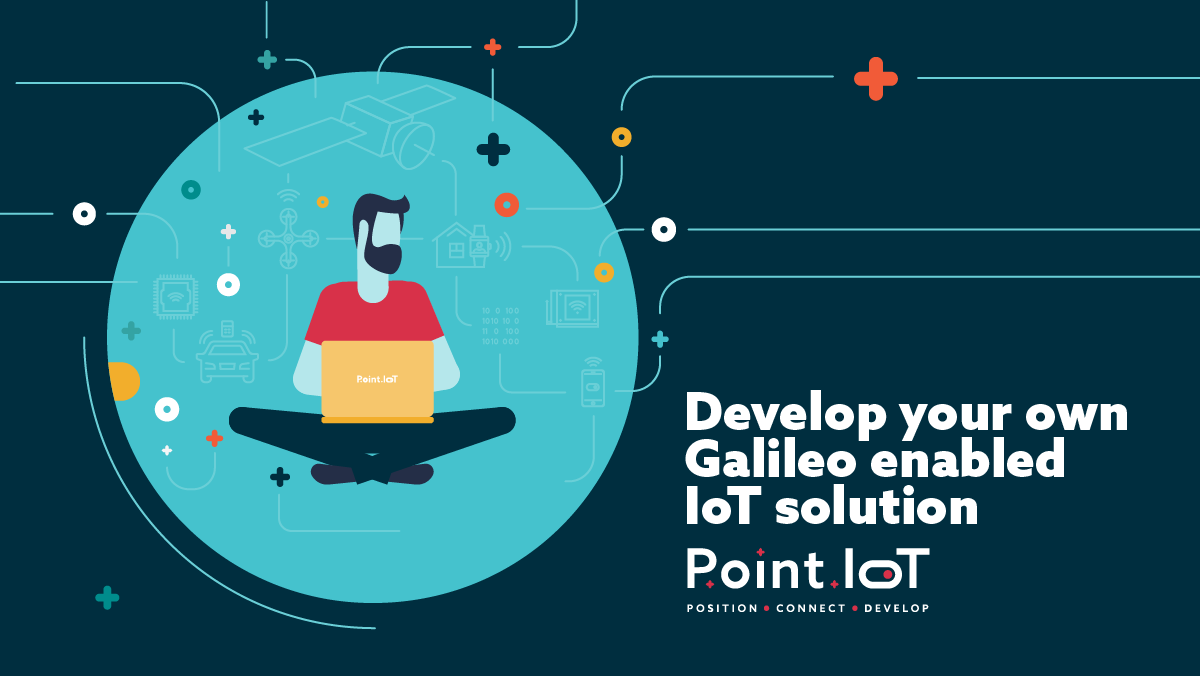 Opportunities
The Internet of Things (IoT) is already becoming increasingly prevalent in our daily lives and is projected to have an even more prominent impact in the future. The concept of linking up multiple devices provides a lot of freedom for experimentation. One of the promising topics to be explored is the addition of Galileo's unprecedented high-accuracy location data into the mix of other technologies.
Channel your inner innovator
Point.IoT aims to uncover the full potential of this exact opportunity. The programme is going to select ten teams of enthusiasts who are ready to face one of the two suggested challenges.
"Asset Tracking for Large-Scale Infrastructure" tasks participants with developing a solution that leverages the capabilities of Galileo and IoT technologies for tracking and managing assets for industries with large-scale infrastructure.
"Prioritising Personal Safety in the Workplace" challenges teams to design a wearable device for location monitoring aimed at minimising risks related to crammed or hazardous working conditions.
Expect a whirlpool of experiences
The selected teams will be invited to Paris for an intensive two-day bootcamp where they will go through action-packed training sessions. There, the participants will also get to know high-profile industry experts who will subsequently take on the roles of mentors.
Next, teams will dive into a three-month-long virtual sprint to work on their products while receiving guidance from the support team of both business and technical experts. Moreover, Point.MOOC and Point.Entrepreneur Playbook will provide further training to boost participants' engineering and entrepreneurial skills.
The results of this hard effort will be showcased at the Demo Day, where the teams will pitch their solutions to the jury, who will ultimately make the final decision.
Plenty of perks are on their way
The overall winners will receive a cash price of 20,000 Euros. Furthermore, during the Demo Day, up to five of the most talented teams will be selected to take part in an additional two-day investor-pitching training and will subsequently take part in a leading investor roadshow for a chance to secure funding for their idea.
Are you the one?
Whether you are students or researchers with an innovative idea, hardware or software developers with relevant engineering proficiencies, entrepreneurs with strong business acumen, or perhaps even a start-up, you have a chance to be selected. Nevertheless, there are certain requirements regarding participation eligibility criteria, in particular EU residency of all team members, which you need to keep in mind.
Apply before 24 May 2020. Good luck!