Septentrio partners with ArduSimple to enhance evaluation kits
22 / 10 / 2021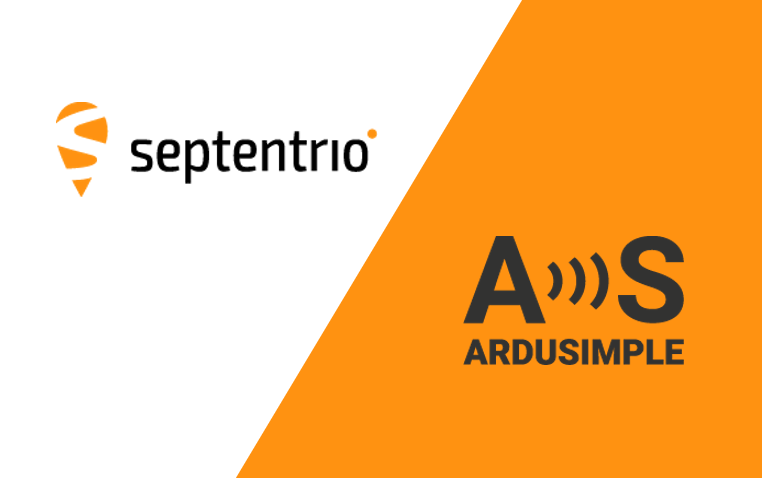 European news
The Spanish company ArduSimple develops products and tools for the evaluation of centimetre GPS technology, including Multiband GPS/ GNSS and Real Time Kinematic (RTK) functionalities.
Septentrio has been designing and manufacturing multi-frequency, multi-constellation GPS/GNSS positioning technology for demanding applications since 2000 and are a power house within the GNSS industry.
On 12 October, both announced that Septentrio's GNSS modules mosaic-X5 ad heading module mosaic-H will be integrated into the evaluation kits developed by ArduSimple. These evaluation kits are a triple-band RTK plug-and-play solution for development platforms like Rasperry Pi, STM Nucleo or Arduino. ArduSimple makes it easy for innovative applications including robotics, UAV, and autonomous systems to try out the mosaic modules, which offers the latest high-performance GNSS positioning technology.
Regarding the partnership Gustavo Lopez, Market Access Manager at Septentrio, states, "by partnering with ArduSimple we are bringing mosaic to emerging markets where its outstanding performance makes a difference. Mosaic makes accurate positioning so much easier to integrate and use, while giving a competitive edge to new products.".
Marc Castillo, a Senior Consultant at ArduSimple described, "The mosaic module complements ArduSimple RTK product portfolio with a higher-end solution for the most demanding applications. Triple-band GNSS brings extra reliability to the RTK solution and removes the headache of transitioning from L2 to L5 band. This combined with its feature-rich software, will allow our customers to accelerate even more their time-to-market.".
The SimpleRTK3B board, which allows evaluation of the mosaic GNSS module, is now available for purchase via the ArduSimple web shop. For more information about mosaic or other Septentrio products visit septentrio.com or contact Septentrio.