Flashback to the EU-Taiwan Online Workshop on GNSS for Unmanned Traffic Management
26 / 01 / 2021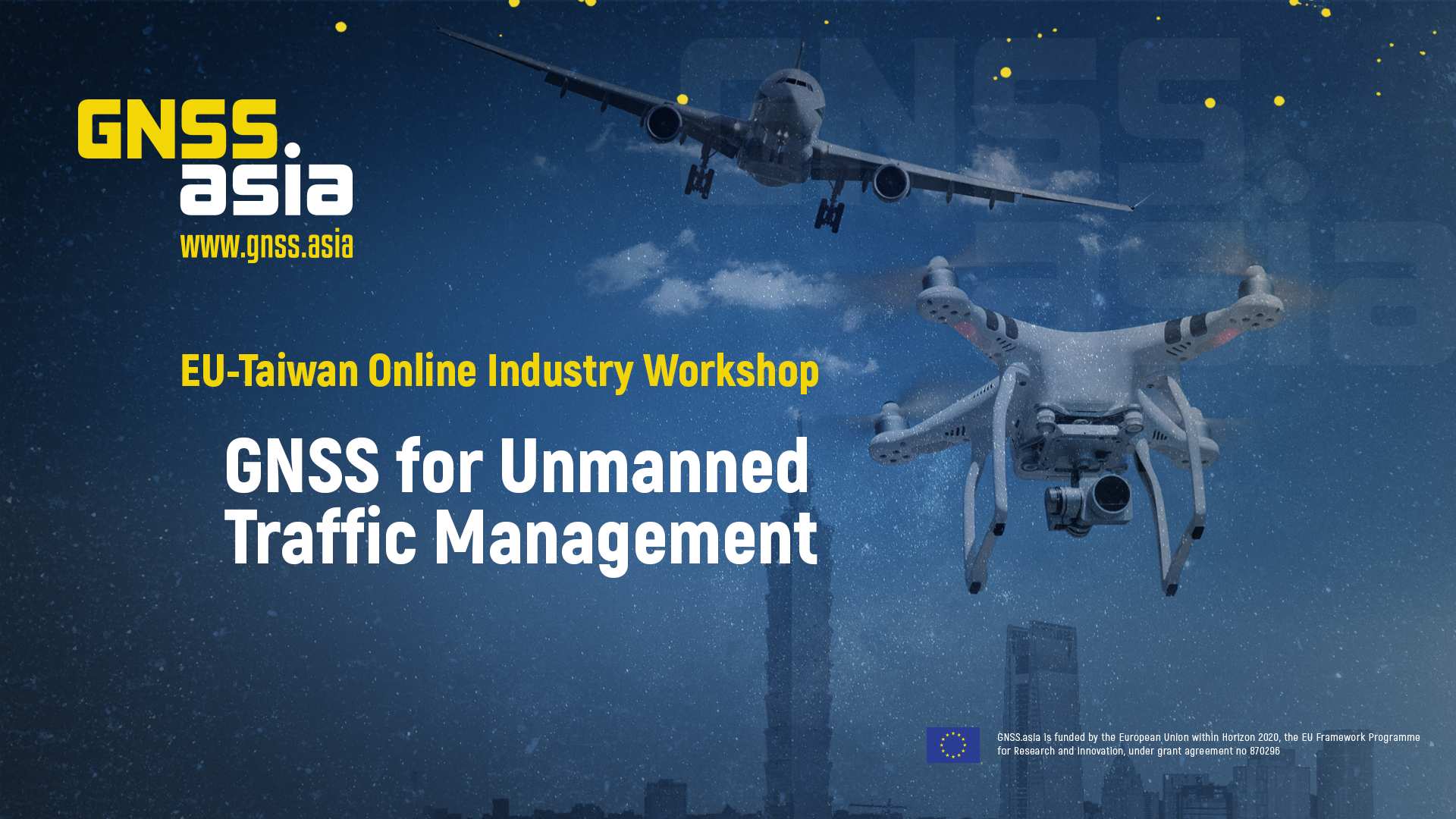 Industry Developments
The article summarises the highlights of the recent online event organised by GNSS.asia – EU-Taiwan Online Workshop on GNSS for Unmanned Traffic Management.
Outline of the event
On 19 January, GNSS.asia held an online workshop which gathered 30+ GNSS experts and enthusiasts from both Europe and Asia to discuss the potential opportunities for the UAV industry in Taiwan provided by Galileo, the European GNSS with a focus on the development of the upcoming Unmanned Traffic Management (UTM) systems. The list of speakers was diverse and included EU and Taiwanese institutions as well as representatives from academia and industry which engaged in a fruitful discussion.