Flashback to the GNSS.asia Global Meetups at the Munich Satellite Navigation Summit
01 / 04 / 2021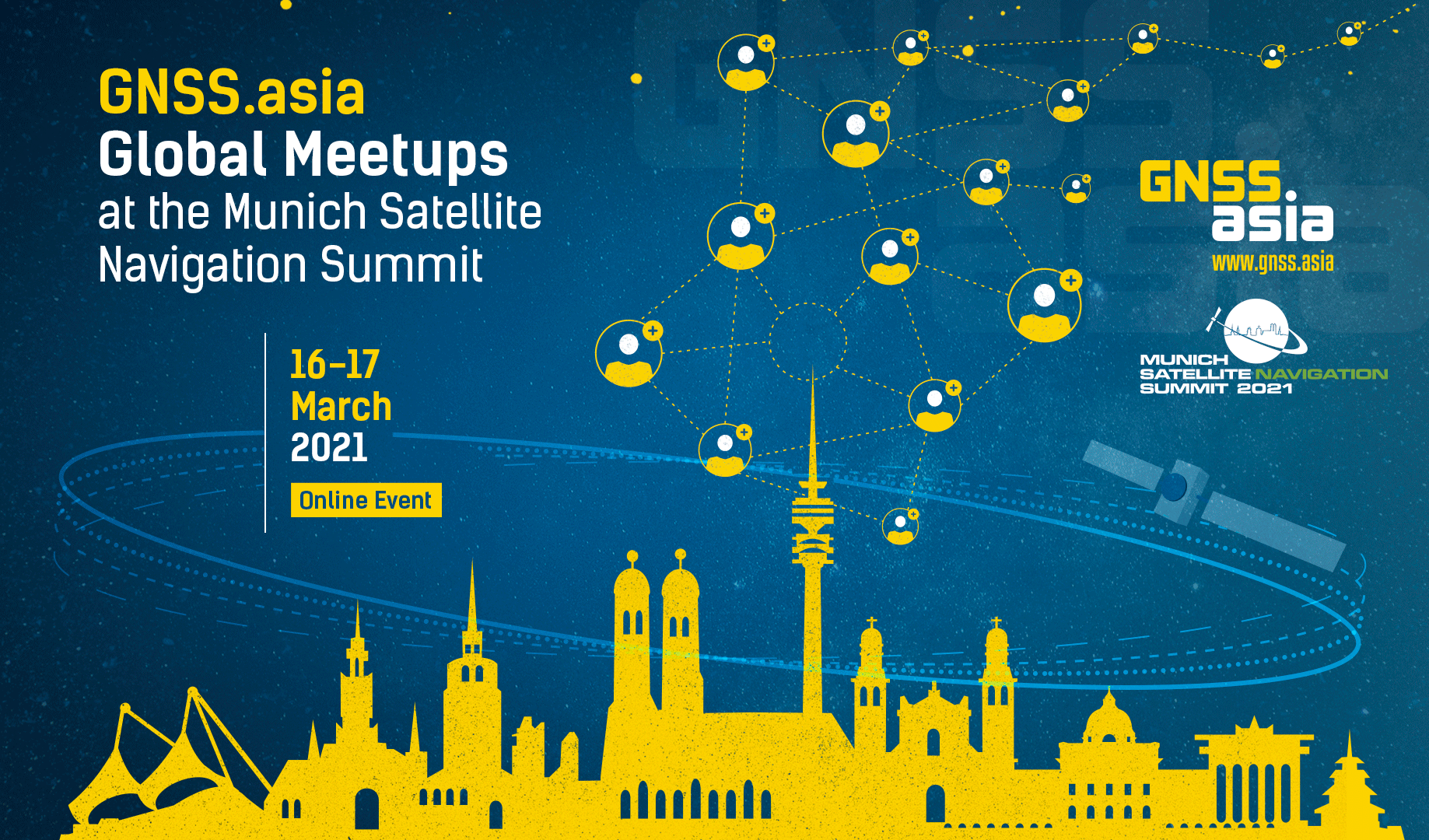 The GNSS.asia Global Meetups counted almost 200 participants at a novel online networking experience between European and Asian-Pacific GNSS communities as a prelude to the Munich Satellite Navigation Summit titled "GNSS providing solutions for life on Earth". The event was a unique opportunity to initiate collaboration efforts across continents despite COVID-19 for key stakeholders in industry, institutions and academia.
The European Commission presented the latest on the new EU Space Global Action
Mr Luis Cuervo Spottorno, Principal Administrator at the Directorate-General for Defence Industry and Space presented the new plans of the European Union on how to foster international cooperation in space and how Europe and Asia are cooperating successfully for many years in the field on GNSS.

The EU will be launching the Global Action on Space to further support EU space diplomacy, enabling opportunities for the European space ecosystem in more than 40 countries worldwide, including several in the Asia-Pacific region
The Global Action on Space programme will be a one-stop-shop for information through an EU space platform, with specific coaching services to foster permanent cooperation schemes with Asian and other-non European firms
The opening keynotes were recorded and are available online to view here.
Galileo services and features offer unseen benefits to the international community in terms of accuracy and safety
At the networking event, many participants discussed the role of Galileo in the global GNSS market and what it offers to the international community including the following
Galileo offers the most accurate GNSS signals in the market, up to twice as accurate as other systems
Galileo's Search and Rescue (SAR) service has been integrated into the international COSPAS-SARSAT system, reducing the time taken to locate emergency distress beacons to ten minutes from nearly four hours
Galileo's Return Link Service is expected to get international attention as the service notified the emergency beacon user that their distress signal has been received
The upcoming Galileo High Accuracy Service (HAS) provides an accuracy of 20cm all around the world, free of charge
HAS is expected to kickstart a completely new generation of receivers, applications, and services that will be enabled due to the increased accuracy
Galileo's Open Service Navigation Message Authentication (OS-NMA) is another free of charge feature that will be included in the near future, providing assurance that the signals you receive are from Galileo, rather than a malicious source
Galileo's Commercial Authentication Service is a complimentary service to OS-NMA, providing much-needed assurance for applications such as banking and insurance where time-stamping to the millisecond would be beneficial
In addition to Galileo, international collaboration examples to date were discussed including
Signed cooperation agreements with China and Japan
The organisation of annual space dialogues to facilitate collaboration on topics such as regulatory issues, new GNSS applications, and International Telecommunication Union (ITU) frequency coordination between systems
How the EU assisted Korea through a cooperation agreement to support the deployment of an EGNOS-like augmentation service
Exchanges with the Indian Space Research Organisation (ISRO), on ITU frequency coordination, but expected to include further cooperation on satellite navigation topics
The European Unions close cooperation with organisations such as the European Chambers of Commerce in regions such as Taiwan
The European Union is looking forward to working with Thailand, Malaysia, and Singapore in the near future
Starting from these points, participants met in one-on-one video calls achieving some tangible results for collaboration activities on GNSS between Europa and Asia. Moreover, the event platform included a virtual marketplace where participants could publish offers and requests for products, services, expertise, partnerships, job opportunities and more.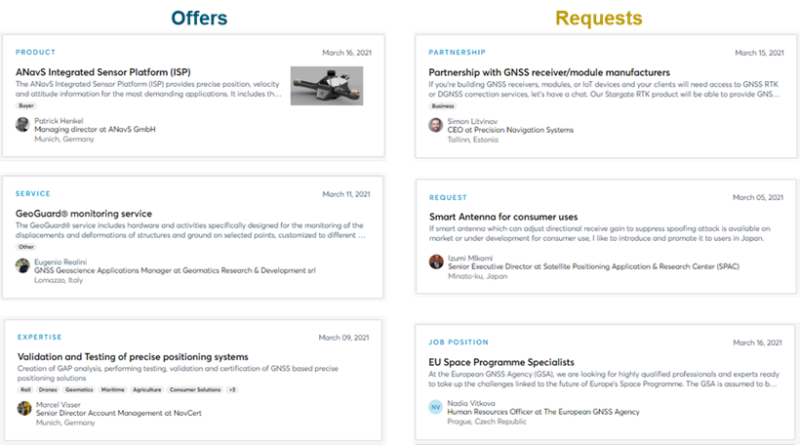 We are thankful for everyone's participation and thank our partners who support international cooperation on space such as the European Commission, the European GNSS Agency (GSA), ARTSA, UNITAR/UNOSAT, UNESCAP, the EU-Japan Center, the European Chamber of Commerce in China and Taiwan and many more for supporting the event and making it a success.
The Global Meetups will be transformed into a long-term GNSS community platform allowing for around-the-clock networking opportunities, easy event access and the display of a permanent virtual marketplace.
Register for industry support or drop a message to hello@gnss.asia if you would like to be part of this global GNSS community!