From necessity to convenience: how COVID-19 is redefining the delivery industry in China
20 / 07 / 2020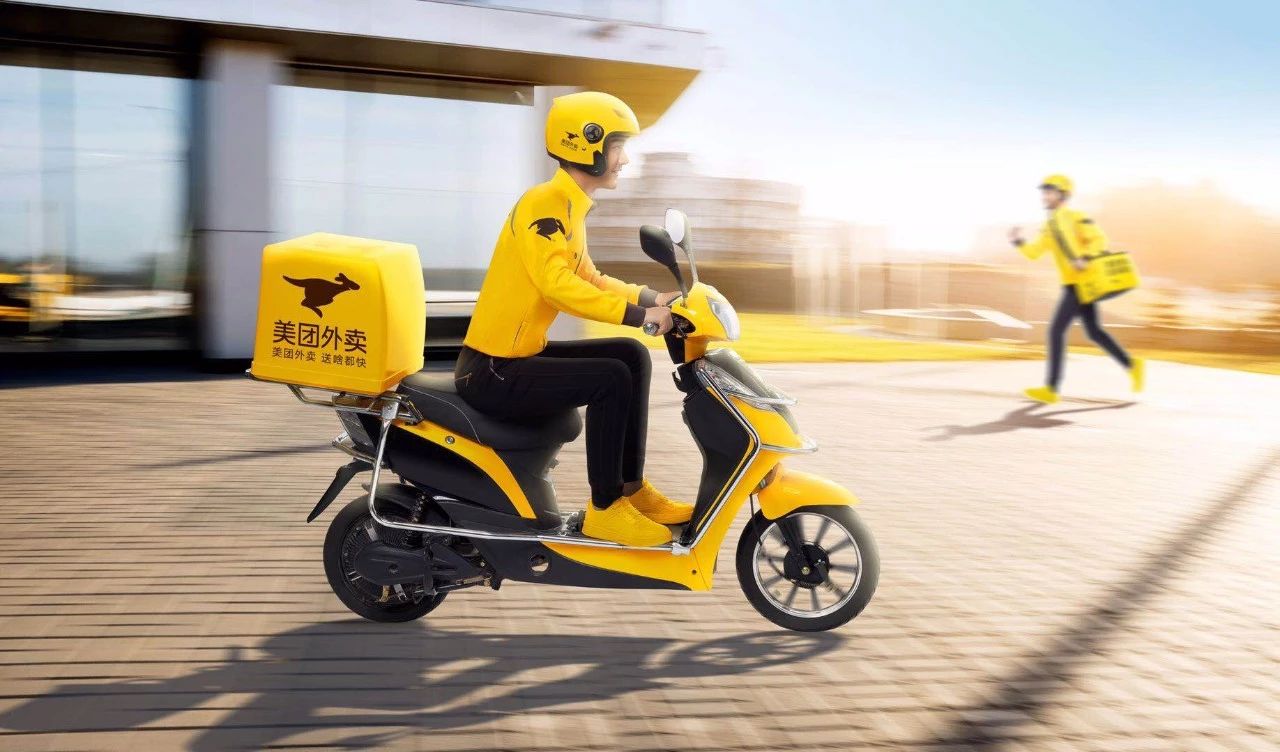 Industry Developments
The article dives into the current developments of the delivery industry in China with a particular focus on Meituan Dianping – a leading delivery company
As a response to the COVID-19-related lockdowns and social distancing measures, more and more consumers worldwide choose to buy online to avoid unnecessary risks of infection. Being the largest in the world, China's food delivery market was valued at over 603 billion yuan (EUR 75.4 billion) in 2019.[1] As more and more people have opted for takeaway over eating out due to the fear of being infected, food delivery platforms faced the need to innovate with contactless and even unmanned deliveries.
Meituan Dianping(美团点评)is enriching its product category
With the spread of the Coronavirus, takeaway platforms have become one of the preferred ways for consumers to purchase necessities. As the top online lifestyle platform in China, Meituan Dianping has responded to this situation by expanding its product offering. In addition to food, grocery, and medicine, consumers can now buy books, mobile phones, and fitness products on the platform.[2] Apart from traditional delivery, consumers are using apps with location-based services to narrow down their choice of sourcing. Many bookstores in Beijing and Shanghai cooperated with Meituan to expand into the takeaway business. Hundreds of Huawei authorised experience stores in Beijing, Shanghai, and Wuxi launched the Huawei P40 on Meituan. Some Decathlon offline stores in Beijing and Shenyang also started offering delivery services. Consumers can buy sports equipment such as dumbbells, kite lines, and sports stopwatches online and have them brought directly to their homes with contactless or unmanned deliveries.
Meituan Dianping(美团点评)is testing its new delivery method
To reduce the potential risk of human contact, Meituan's "Unmanned Delivery Assistance Program" took the lead to start regular distribution operations in Shunyi, Beijing.[3] Delivery services that employ unmanned vehicles and indoor robots in areas such as open roads, closed parks, and indoor buildings can reduce the potential risk of infection from human contact while meeting user needs. After a person places an order on the Meituan grocery shopping site, the Meituan Intelligent Distribution Scheduling System assigns the order to an unmanned delivery vehicle (UDV) within the distribution range. After the UDV picks up the goods at the Meituan grocery shipping site, it will automatically drive to the no-contact distribution point in the destination area where the customer will open the food box to take out the goods. As such, no direct human contact takes place throughout the entire order and delivery process. In addition to the lack of human contact, Meituan has dedicated personnel who disinfect the UDVs several times a day.
Meituan Dianping(美团点评)is optimising its push technology
Meituan Dianping has adopted a pop-up method to provide users with everyday tailor-made recommendations for takeaway offers. This method does not track the user's information in a conventional way, but intelligently analyses the users' interests and hobbies based on the places they frequently visit.
The platform uses the geographic location information of the users to infer the stores they have been to and then recommend similar establishments. This is done by quickly compiling store options in close vicinity that users may be interested in and then automatically pushing this information to their phones.
This pop-up window with taste and location-based data brings advantages to store promotion, by providing merchants with novel opportunities for getting targeted customer exposure.
Besides serving its users' daily needs, Meituan has expanded into other sectors such as hospitality sectors and online museum guiding and booking services in an attempt to lock its consumers in its ecosystem.
In general, the shift to online transactions became particularly prominent under the epidemic, so much so that the development of the so-called digital, informational, and intelligent life service industry may be the next big trend.
New digital infrastructure
The new generation of workers – including millions of delivery workers – have recently been given a professional name by the government "Online Delivery Person". The Ministry of Human Resources and Social Affairs issued a document which pointed out that the "network of distribution workers" is the "new infrastructure" of modern urban life, the establishment of the profession is "Internet + service industry" and "intelligent + logistics" – an important embodiment of industrial integration and development.[5]
An intelligent dispatch system based on the LBS model allows riders to form a unique community within a few kilometres of their daily reach. They travel through the streets and alleys acting as the capillaries that connect urban communities. The natural "service" gene of the service industry and people's desire for a sense of security under the epidemic have also allowed the deliverymen to establish a "connection of trust" in their interactions with consumers.
China has made its goal very clear: it strives to speed up the progress of 5G, artificial intelligence (AI), Internet of Things (loT), and other new infrastructure projects. Furthermore, the country has set its sight on further boosting the development of unmanned vehicles. It comes as no surprise that Meituan plans not only to continue providing unmanned delivery service but also actually expanding the restaurant takeaway, daily department stores, drugs, and other categories of unmanned delivery service.
Sources:
[1] How China's delivery services platforms are evolving, from smart lockers to 'semi-finished' meals, SCMP, 24 April 2020, viewed 9 May 2020,
<https://www.scmp.com/tech/big-tech/article/3081251/smart-lockers-semi-finished-meals-how-chinas-delivery-services>
[2] Deliver books, deliver mobile phones and deliver dumbbells … everything can be takeaway e-commerce enterprises panic, Caijing, 30 April 2020, viewed 9 May 2020, <http://tech.caijing.com.cn/20200430/4661562.shtml>
[3] Delivery of food using unmanned vehicles, Meituan "contactless delivery" upgrade, QQ.com, 18 February 2020, viewed 9 May 2020, <https://new.qq.com/omn/20200218/20200218A0T6BE00.html >
[4] Meituan online museum cloud tourism feature, opening audio tour and live service for nearly 100 museums, Tech.ifeng.com, 18 May 2020, viewed 18 May 2020, <https://tech.ifeng.com/c/7wZQWOG0L9j>
[5] Meituan Review: A new digital infrastructure with temperature, www.163.com, 18 May 2020, viewed 18 May 2020,
<https://3g.163.com/news/article/FCTP9M6P05506BEH.html?from=history-back-list>