India will use GNSS to become toll booth free by 2022
17 / 09 / 2021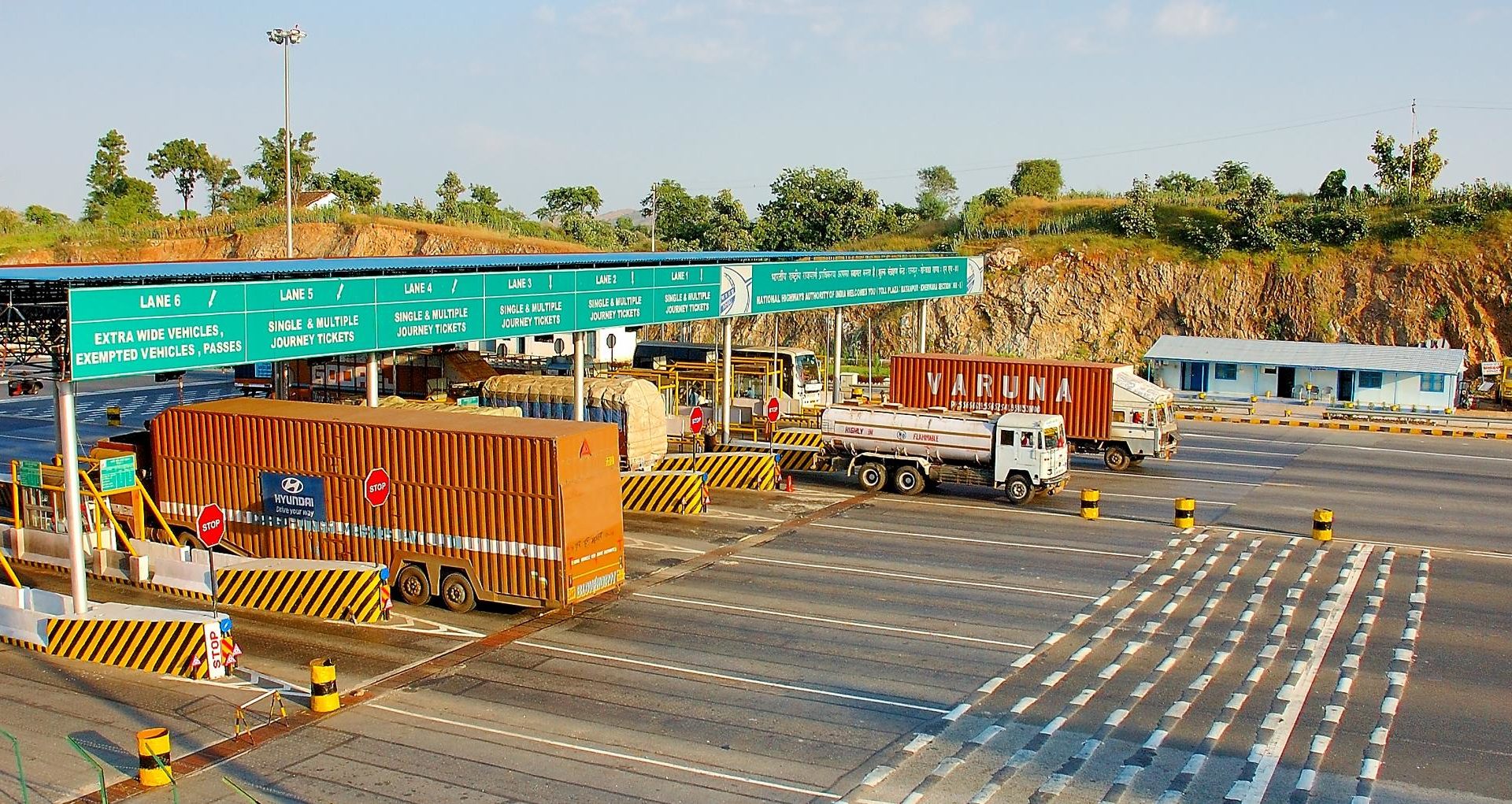 Toll information System – The National Highways Authority of India (NHAI)

Industry Developments
On 18 March, the Road Transport and Highways Minister of India, Nitin Gadkari, announced to the Parliament that India will become toll both free within one year using GNSS-based toll collection. India's plans to ensure seamless movement of vehicles by removing all physical toll booths across the country were first announced at the end of 2020. GNSS-based toll collection is part of the 'National Infrastructure Pipeline critical for economic revival across sectors'. Gadkari sees GNSS-based tolling as a means to address challenges arising from growing urbanisation in cities like Delhi, Mumbai, Chennai, Kolkata, and others, to increase toll collection effectivity and to improve congestion management.
Gadkari has not shared publicly how a GNSS-based tolling system will be implemented in the country in such a short time period only stating that "The toll amount will be deducted directly from the bank account based on the movement of vehicles".
GNSS-based tolling enhancing electronic toll collection
Currently, India has an operable National Electronic Toll Collection (NETC) called FASTag supplied and deployed by the Indian Highways Management Company Ltd. (IHMCL). The system is based on RFID technology, 720+ electronic toll plazas across the country, as well as On-Board-Units (OBU) in vehicles. FASTag was introduced in 2016 and made compulsory in February 2021 reaching 30 M users in March 2021. Vehicles without FASTag are required to pay double toll fees at electronic toll plazas across the country. According to Gadkari, 93% of vehicles in India pay toll using FASTag. Read more here.
| | | |
| --- | --- | --- |
| | | The National Highways Authority of India (NHAI) has accelerated the plan to launch a GNSS-based tolling system by opening a tender for a technical consultant to develop a roadmap on how this tolling system can unfold. The winning consultant will have to assess the impact on the legal part as well and needs to determine what laws have to be changed. Moreover, the assessment will look at the current state of the electronic toll collecting system and how it can be complemented by the GNSS-based tolling system. The technical solution has to be described in detail and what the requirements of the infrastructure are to implement such a solution. |
How the GNSS based tolling system should work
The GNSS technology-based tolling system will consist of a virtual toll booth that will monitor the entry and exit of driver's vehicles on the tolled section. The traditional toll collection booth equipped with high-resolution cameras will be replaced by this virtual toll booth that will receive the signal from the vehicles equipped with an onboard GNSS device. Then the users' bank account and vehicle details, including the type of vehicle and registration number, will be registered into the device. Thus, whenever a vehicle passes through the virtual toll booth that information is exchanged between the vehicle and the virtual toll booth and an automated tolling process will be triggered. Likely the satellite-based electronic toll collection will use, besides other well-known GNSS such as Galileo (the European GNSS), the regional Indian GNSS solution. Indian Space Research Organisation (ISRO), too, has developed its own regional GNSS named Navigation Indian Constellation (NavIC) consisting of seven satellites.
Advantages and challenges of GNSS-based tolling systems
GNSS-based tolling can have many advantages compared to electronic toll collection systems currently in place in India. GNSS-based systems make a greater variety of charging schemes technically feasible; systems can be more easily expanded and scaled-up with low investment and the OBUs installed on vehicles for the use of GNSS can be used for additional value-added services to the end-users.
In Europe, many of these advantages have been seen through successfully launched GNSS-based toll collection systems such as the Stockholm congestion tax, the Austrian truck toll, the German TollCollect, the toll system in Slovakia or the French Eco-tax. Each European GNSS-based tolling system has a compliance (payment) rate above 98% or 99%.
However, such systems also bear their own challenges related to accuracy, privacy, and standardisation. In the case of India, the most prevalent question remaining is if the recently implemented electronic toll collection system FASTag will be replaced just after becoming compulsory. Gadkari also said that while all new commercial vehicles are coming with vehicle tracking systems, the Government will need to come up with some plan to install GNSS technology in old vehicles which will have a widespread effect.
There is an opportunity for Europe to support innovative infrastructure projects in India such as GNSS-based tolling with its navigation systems Galileo. European GNSS service and technology providers are advised to follow the developments in India.
---
Sources:
https://www.timesnownews.com/auto/features/article/morth-finalises-gps-based-toll-collection-system-seeks-to-eliminate-toll-booths/696132
https://www.assocham.org/newsdetail.php?id=7471
https://timesofindia.indiatimes.com/business/india-business/nhai-puts-gps-based-tolling-on-fast-track-invite-bids-for-consultant/articleshow/82174795.cms)
https://www.businesstoday.in/magazine/technology/story/highways-sans-toll-plazas-297645-2021-06-09
https://www.overdrive.in/news-cars-auto/opinions/gps-toll-collection-will-it-kill-fastag-and-track-movement-of-all-vehicles/
https://www.thehindu.com/news/national/parliament-proceedings-roads-to-be-freed-of-toll-booths-in-a-year-nitin-gadkari/article34098585.ece