The 14th GPS/QZSS Robot Car Contest in Japan
24 / 01 / 2021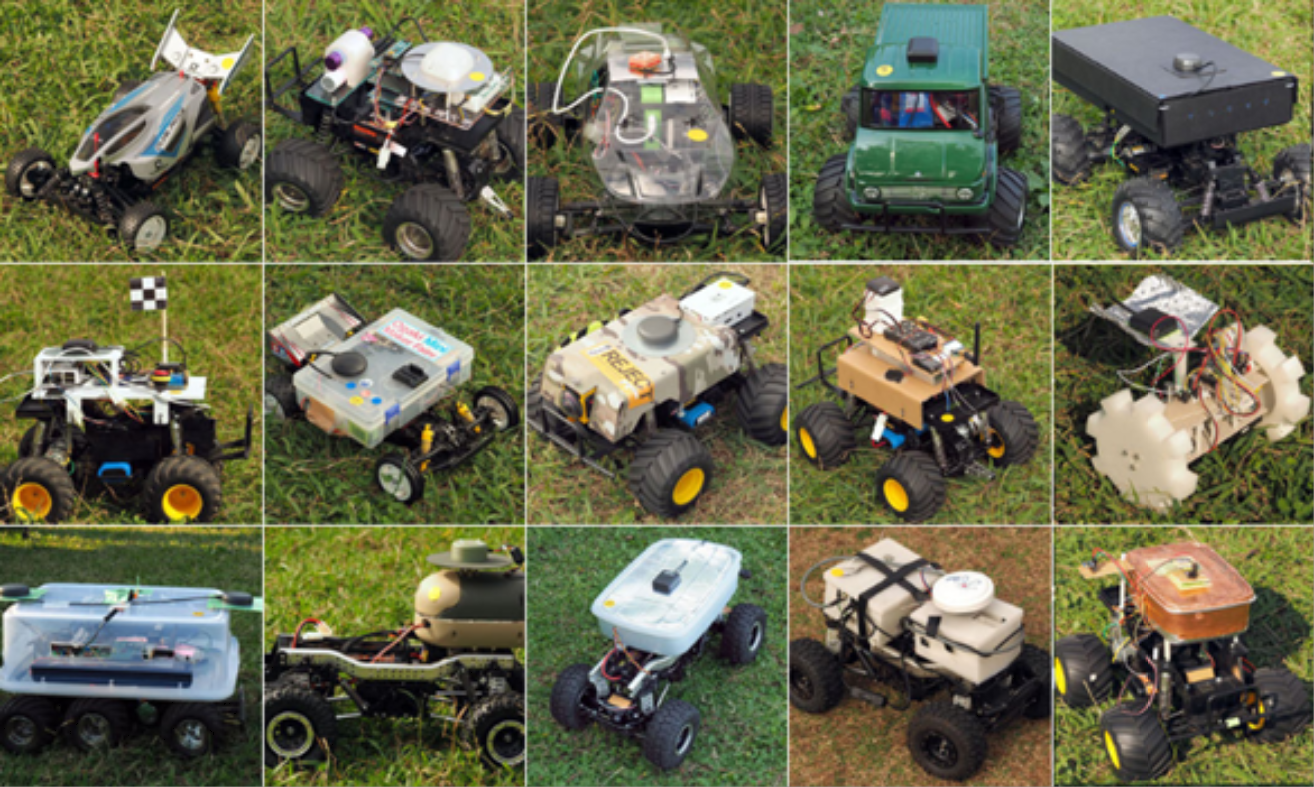 Industry Developments
The article provides unique insights into the Japanese technological competition with a long legacy of promoting the development and adoption of GNSS
History of the event
The GPS/QZSS Robot Car Contest is a competition for robot cars to drive autonomously with satellite positioning. The contest is organised by the Institute of Positioning, Navigation, and Timing of Japan (IPNTJ) and has been held every year in late October or early November at Tokyo University of Marine Science and Technology (TUMSAT) in conjunction with the GPS/GNSS Symposium convened by IPNTJ.
The competition started in 2006 as a small contest with only a few teams of university and technical college students. In anticipation of the official four-satellite operation launch of MICHIBIKI (aka QZSS: Quasi-Zenith Satellite System) in 2018, the Quasi-Zenith Satellite System Services Inc. (QSS), the Satellite Positioning Research and Application Center (SPAC), and other organisations cohosted the 8th contest in 2014. It was done under the initiative of the Cabinet Office to raise the awareness about and uptake of MICHIBIKI. The scale and status of the contest have also been greatly enhanced by attracting new audiences via the website and live competition broadcasts. The rules have been gradually revised every year based on the results of the previous contests, the operational status of GNSS, and the technological advancements of receivers.
Competition rules and expectations
According to the contest regulations, a robot car has to be equipped with satellite positioning capability and not exceed the size of a regular radio-controlled model car. Such vehicle is tasked with travelling repetitively in a figure-eight pattern around two pylons placed 20 metres apart and competing for points within a three-minute time limit. The rules are simple but building a single robot car requires three main skills:
hardware development – selecting and assembling GNSS receivers, microcomputers, and other robot car components
software development – creating driving algorithms and writing programs to control the robot car
satellite positioning expertise
It is not easy to learn these skills in a few months of development, and therefore, it is not so rare to see robot cars – especially of debut teams – not being able to start running.
Technological developments and other positive spill-over effects
However, the advancements in the field are rather rapid as some of the leading teams share their development know-how with the public. Also, the environment for satellite positioning has improved dramatically over the past few years with the introduction of e.g. MICHIBIKI in Japan and Galileo in Europe. Besides, high-precision receivers have become affordable, making centimetre-level RTK positioning available to individuals. Based on these recent technological evolutions, the highest score jumped from 95 points in 2014 (8th edition) to 600 points in 2019 (13th edition).
The aim of the contest, which is "to provide opportunities for researchers and engineers of satellite positioning to interact with each other, and for students at universities and technical colleges to acquire basic skills in satellite positioning through technology exchange" has certainly been achieved. Furthermore, the students who participated in the contest have found employment in major electronics and receiver manufacturers.
New competition format during the pandemic
For last year's 14th contest edition, the online format based on the use of digital tools like YouTube and Zoom was selected to minimise the risk of infections and it proved to be a viable alternative. Participants were asked to create and post on YouTube a five-minute video of the car's features and its actual run which provided detailed explanations of each design policy, hardware configuration, and driving algorithms. It was an interesting change considering that the style of the latest contest differed from all previous ones, where most of the time was spent on duel races. Besides, some testimonials suggested that it was easier for distant participants and corporate teams to participate with fewer constraints on time and space. As such, a total of 13 teams took part in the competition, with participants including university students, technical college students, and other adults. The judging session for the uploaded videos was held on October 31st as an open Zoom session. Each team played back its video, followed by additional presentations and Q&A.
Results and highlights
The winner of the "High Score Expectations" category was a robot car capable of drifting at full throttle. This team has already competed in this contest multiple times and gained a lot of expertise in this area, which has enabled them to achieve considerable accuracy at high speeds.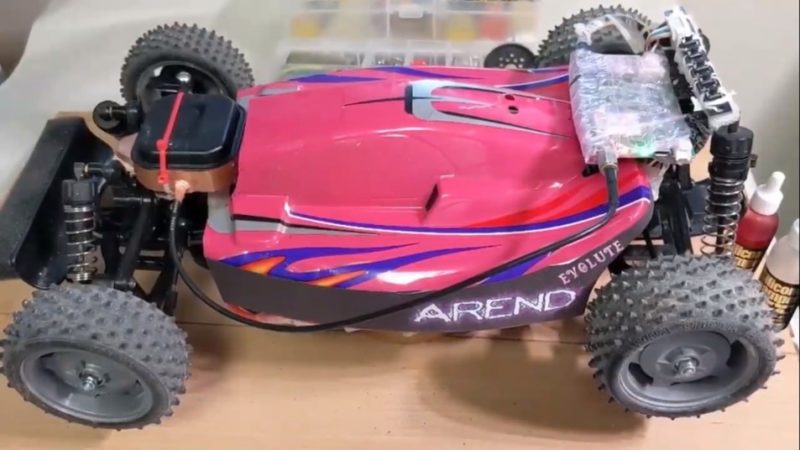 The winner of the "Originality & Creativity" category was a robot car with a custom 3D CAD designed and in-house 3d-printed body which made it the most "robotic" robot ever made for the competition. This is in contrast to most other participants who used the bodies of ready-made radio-controlled cars.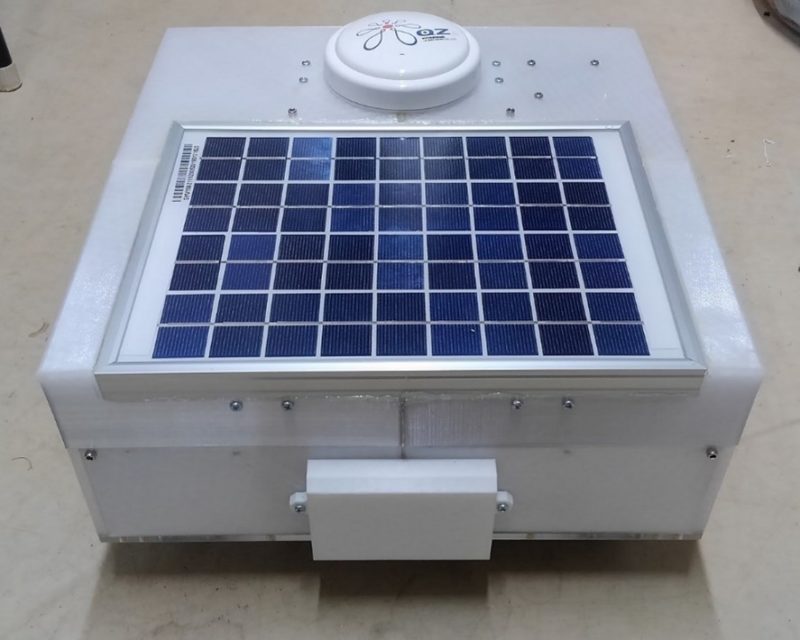 Another noteworthy development was the first robot car equipped with Centimeter-Level Augmentation Service (CLAS) receiver for MICHIBIKI (aka QZSS), which uses MICHIBIKI's unique augmentation signal to enable centimetre-level accuracy without additional communication links such as RTK. To make it mountable on a radio-controlled car, the CLAS-capable receiver has been downsized.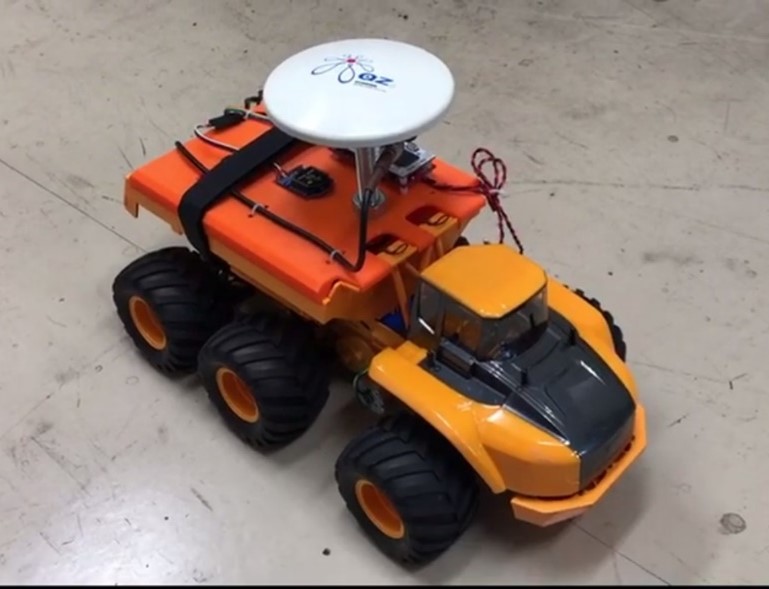 Future outlook
As the contest website is now being gradually translated into English, IPNTJ hopes to make use of the last year's experience of the remote hosting method to expand the contest for overseas participants in 2021. Besides, taking into account the recent Multi-GNSS context, changing the name to "GNSS/QZSS Robot Car Contest" is also under consideration with the expectation of many participants and sponsors from around the world.
Subscribe to the GNSS.asia newsletter to hear about future initiatives and developments.