Which Location-Based GNSS Applications for COVID-19 mitigation lasted in Asia and why?
20 / 04 / 2021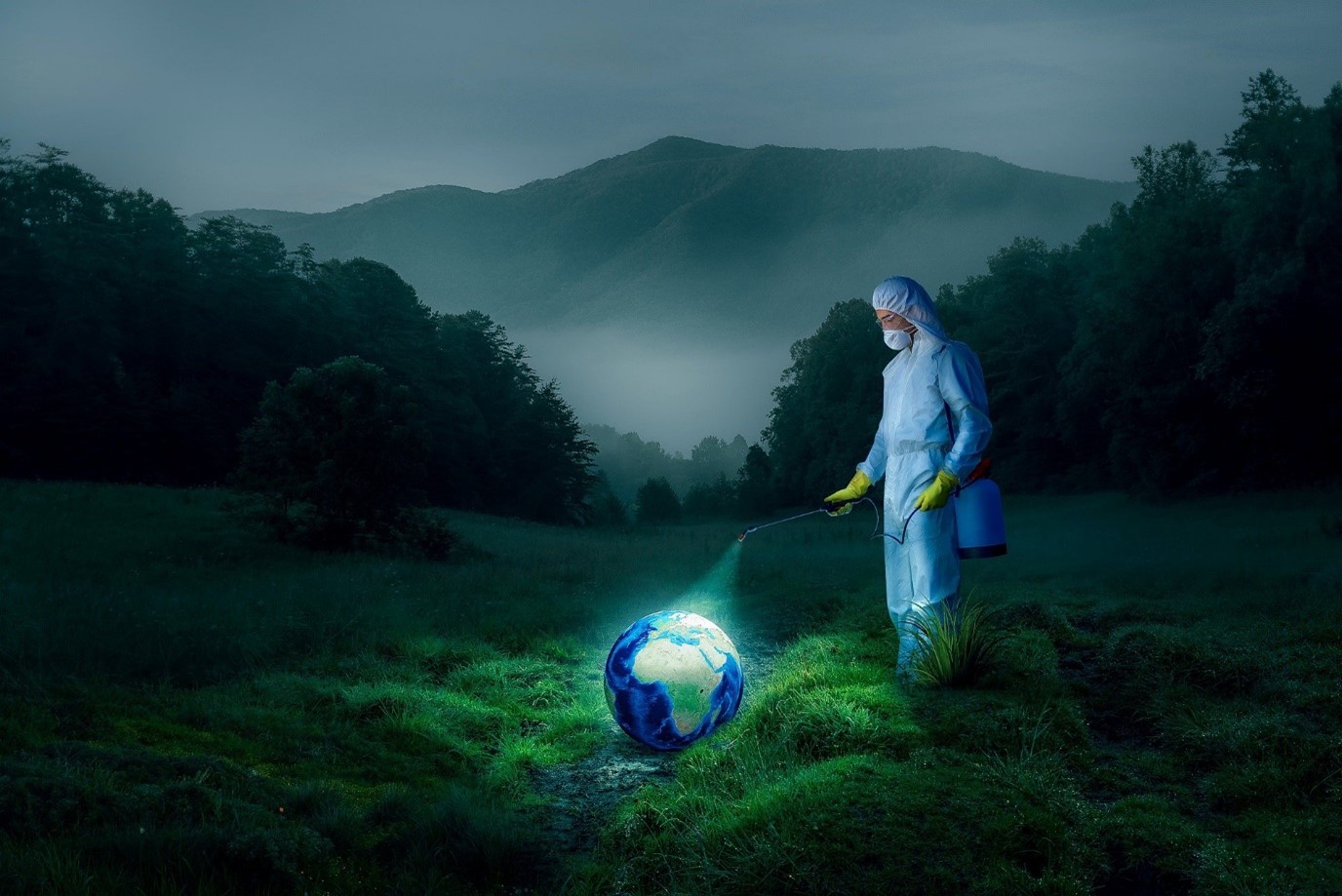 Market Analysis
Almost exactly a year after our initial analysis of COVID-19 mitigation applications in Asia, we return to provide an updated analysis on the use of Global Navigation Satellite Systems (GNSS) in the fight against COVID-19. This article provides an overview of the different use-cases of GNSS, as well as providing an update on which applications have lasted and why.
The added value of GNSS-based apps is highest when it is combined with other innovative technologies 
Satellite navigation and positioning information has been critical in fighting COVID-19 all across Asia, being combined with other technologies such as radio-frequency identification (RFID), Bluetooth, Cell ID Positioning, Big Data, and 5G. These unique combinations have been implemented across the continent, with uses ranging from quarantine monitoring and enforcement, information dissemination, assisting medical services, and ensuring social distancing measures.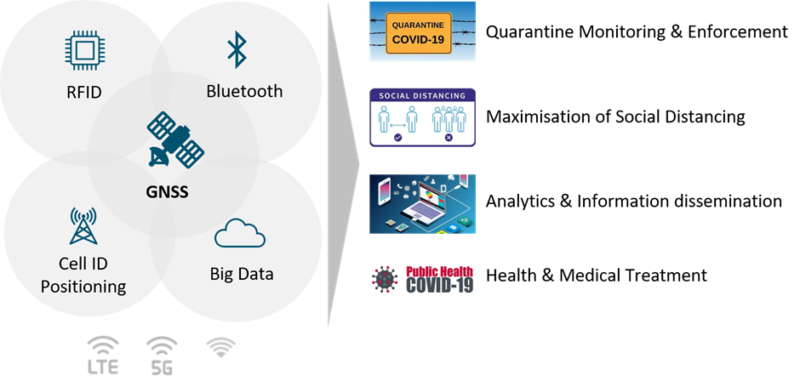 GNSS for quarantine monitoring and enforcement
The most extensive use of GNSS has been for quarantine monitoring and enforcement where it is used to set up a virtual perimeter for those who are in self-quarantine through a process known as geofencing. In general, the location data is gathered from either a smartphone or other supporting device and it is used to inform local authorities when the self-quarantine is breached.
One notable example of a GNSS application for quarantine monitoring and enforcement is seen in South Korea, where the government made it mandatory for anyone entering the country to download the 'Self-Quarantine Safety Protection Application' for their 14-day self-quarantine. The application connects those in quarantine with a designated case officer who checks in with the individual twice a day.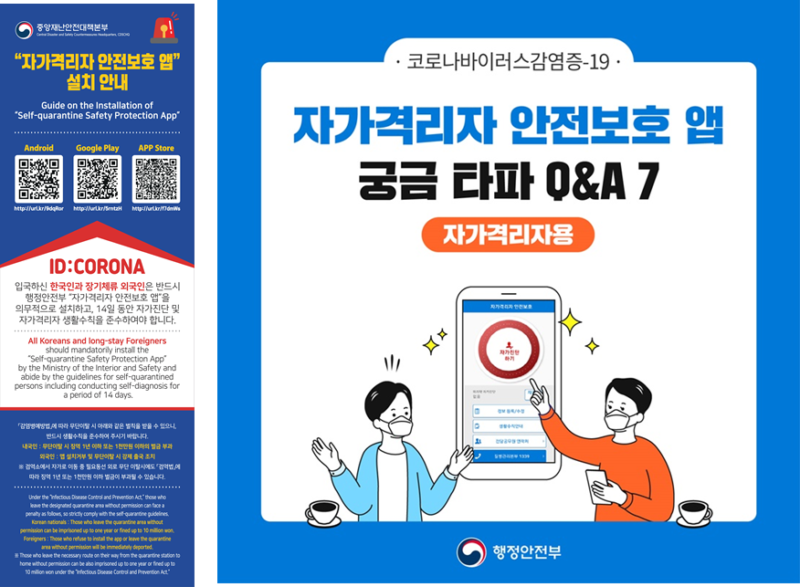 South Korea introduced this measure from the beginning and it has been strictly enforced. If an individual was found to have violated the quarantine rules by either being detected leaving the virtual perimeter or by leaving their mobile phone at home they were issued an electronic wrist band. However, despite some media sensation, the use of these wrist bands has been limited as the self-quarantine measures have been well observed and the authorities now trace location through your phone with prior consent.
It is not only South Korea that has introduced an application to enforce quarantine, applications have also been deployed in India, Singapore, and Taiwan. An example of this includes Quarantine Watch, an application launched by the Karnataka region government in south India which tracks the movement history of those placed under home quarantine.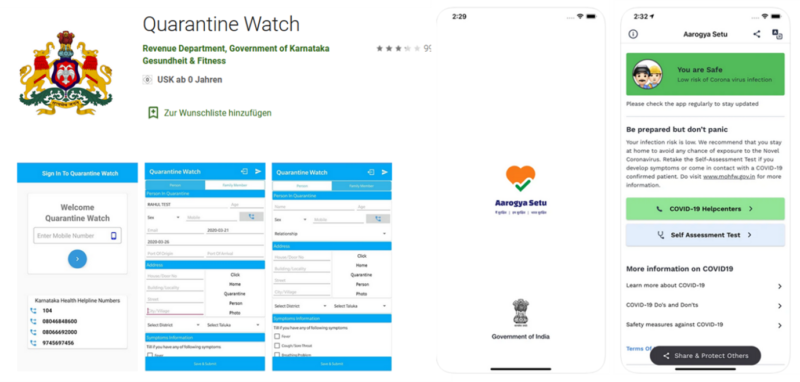 GNSS for precautionary measures such as social distancing
In addition to the aforementioned intensive follow-up measures, GNSS-based applications have also been used to support precautionary measures. Location measures gained through the use of GNSS have helped identify, map, and tag congested places and locations where individuals who have tested positive have recently travelled. This data allows authorities to provide a warning of which places to avoid and at what time.
A sophisticated example of the use of GNSS for social distancing can be seen in China, which developed the HaiGe Smart Epidemic Prevention Management Platform. This system is a BeiDou-based system, operating using two newly developed, high-precision chipsets which provide hybrid indoor and outdoor positioning data at a 100hz refresh rate. This data is used to identify the location history of infected patients which is then compared with other data to display the real-time mapping of infection clusters and identifying potential hotspots using a trajectory analysing algorithm. This algorithm can then be used to provide advice to users on what areas to avoid and which routes they should use to commute.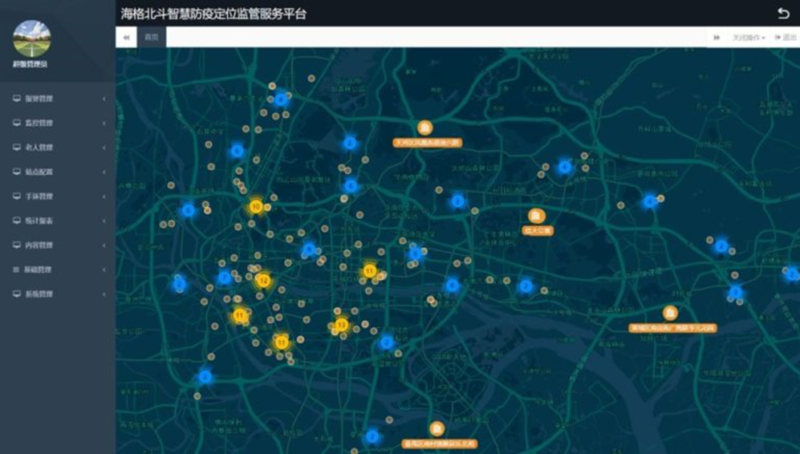 Another strong example can be seen in the second edition of the GNSS.asia Market and Technology Trends, where we covered Tsalla Aerospace's AI-enabled drones for crowd surveillance. This application was jointly developed by UK-based Blockapps AI and Bangalore-based Tsalla aerospace and it used drones for crowd surveillance. The solution automatically detected patterns and anomalies and it was used to calculate the number of people in the crowd in order to inform police of whether they need to get involved to disperse the crowd.
The solutions developed in Asia have not just been deployed locally, some of the social distancing measures have been exported from China and are set to be used throughout the world. In March 2021, China's Qingyanxunke announced that their indoor personnel positioning and digital asset tracking solution that was developed in March 2020 had now expanded to cover 33 cities around the world including being integrated into Turkey's pandemic prevention programme, being used in factories, hospitals, schools, and much more.
The aim of this solution is to prevent the spread of the pandemic in public places by supporting effective isolation, social distancing, and contact tracking. This tracking solution relies on a 10cm high-precision UWB positioning chip in the bracelet and work card which is used to alert the wearer whenever they are too close to another individual.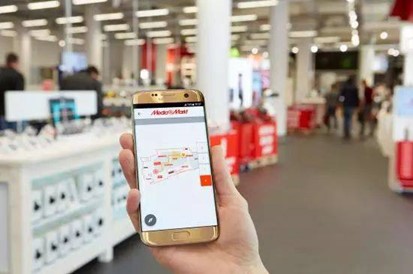 GNSS for analytics and information dissemination
Satellite data has been combined with other technologies to support measures such as the location of both masks and local medical services. There are several examples of this throughout the region, including Corona Map in South Korea, MapMyIndia in India, and the Pharmacy Locator Application in Taiwan. Perhaps the most notable use of GNSS in this category is the rise of applications to notify users of available medical clinics and mask distributors.
During the first stages of the pandemic, there were mask shortages in many regions. To combat this, applications were made by both NAVER, a portal site, and other private developers to inform users of the nearest locations where masks are still in stock, along with providing additional analysis on the local status.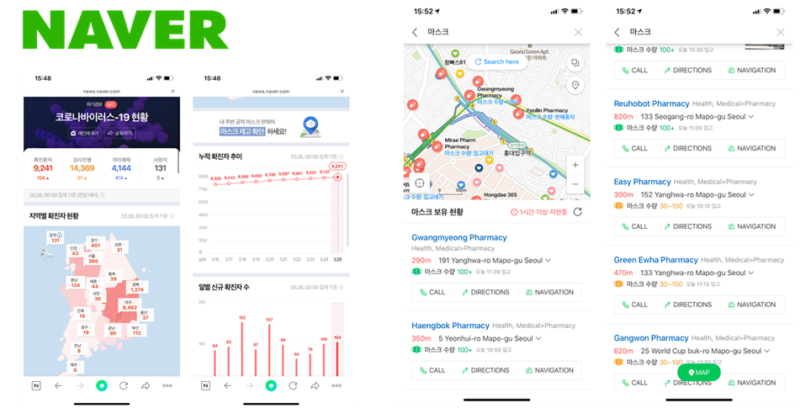 GNSS for health and medical treatment
A less common but lasting use of GNSS was the assistance of medical services. GNSS-based applications were used for a variety of other medical applications including guiding UAVs to enable large scale disinfection, tracking the position of critically ill patients, delivering food and medical suppliers to those in need whilst minimising human to human contact, and delivering medical test samples.
One of the trends seen in this area is the increased use of drone transportation for the delivery of medical goods. GNSS-enabled drones have been used by Hunan Curis Intelligent Technology Co., Ltd. who have successfully completed over 300 trips to deliver medical samples in the Second Affiliated Hospital of Nanhua University. The use of these drones has reduced the time to deliver blood samples and other medical supplies from 20 minutes to just 70 seconds.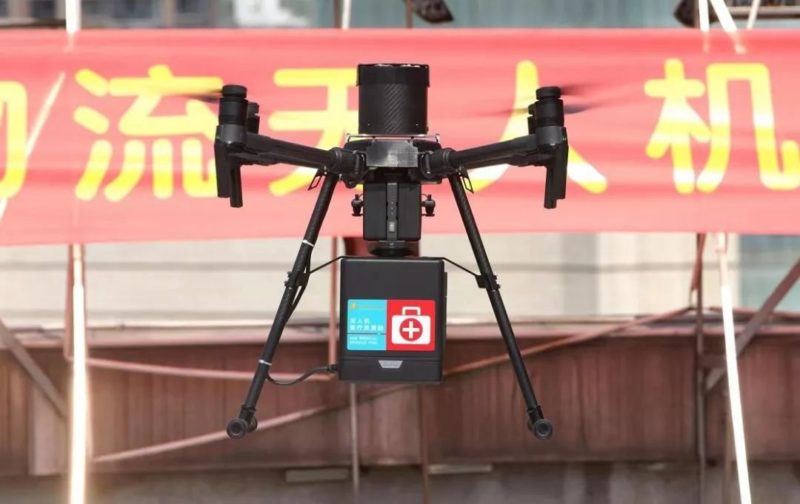 The wider policy framework of COVID mitigation applications
Although downstream GNSS applications have been critical in tackling COVID, public policy also plays an important role in unlocking the potential of these technologies. The success of these applications depends on the degree of monitoring and enforcement enabled by policy frameworks. There is no doubt that the active use of GNSS and IT technologies can significantly reduce the spread of pandemics, but each community has different standards about how to balance safety and privacy, with a more mandated monitoring approach being seen throughout Asia when compared to Europe.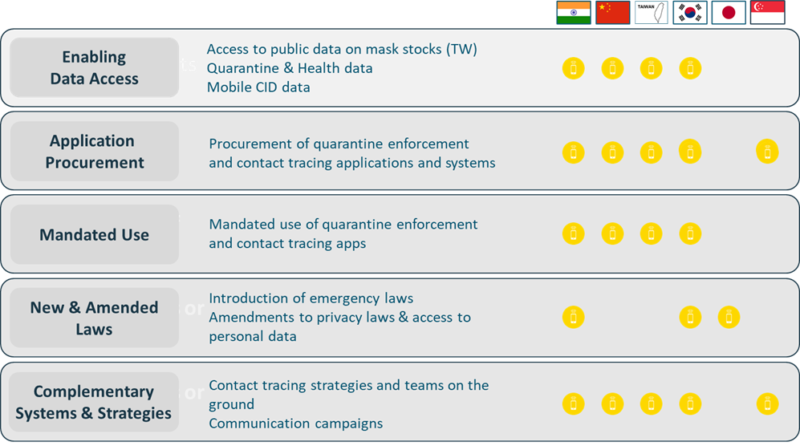 COVID mitigation efforts have brought changes, both positive and negative
The ongoing pandemic has seen fundamental changes throughout our lives, with innovations being seen both big and small all around us. Some of the changes include the increased use of delivery applications to order food and other essential resources, an increase in the use of positioning in physical fitness applications, and much more.
Even with the positive changes, there has been an increase in privacy concerns all around the world. As governments become increasingly concerned with this, each country faces unique challenges on how to balance innovation and freedom. Using South Korea as an example, their COVID response was initially praised for its effectiveness, but also criticised for its intrusiveness. This resulted in actioned changes, where the Korean government initially made the anonymised movement history of infected people public. However, as the situation evolved the government changed the regulations in October 2020 when they relaxed the guidelines so that the movement history was no longer shared unless absolutely necessary.
GNSS technologies are increasingly part of our lives
It is times like this when the benefits of the EU Space Programmes (Galileo, Copernicus and EGNOS) become apparent. Even though space technologies can be seen as quite distant at first, downstream applications can have a profound impact on the day to day lives of citizens around the world.
This article is a summary of the content presented by GNSS.asia in a panel discussion on 'The Impact of COVID-19 on GNSS' at the Munich Satellite Navigation Summit on 16 March 2021. Listen to Alistair Schofield, GNSS.asia Industry Support Officer, presenting more details on 'COVID-19 Mitigation Applications in Asia' here. 
For more information on COVID-19 mitigation using GNSS read our initial analysis of COVID-19 mitigation applications or visit the European GNSS Agency's GNSS4Crisis webpage.