Flashback to the GNSS.asia's Soft-Landing Programme Webinar
10 / 03 / 2021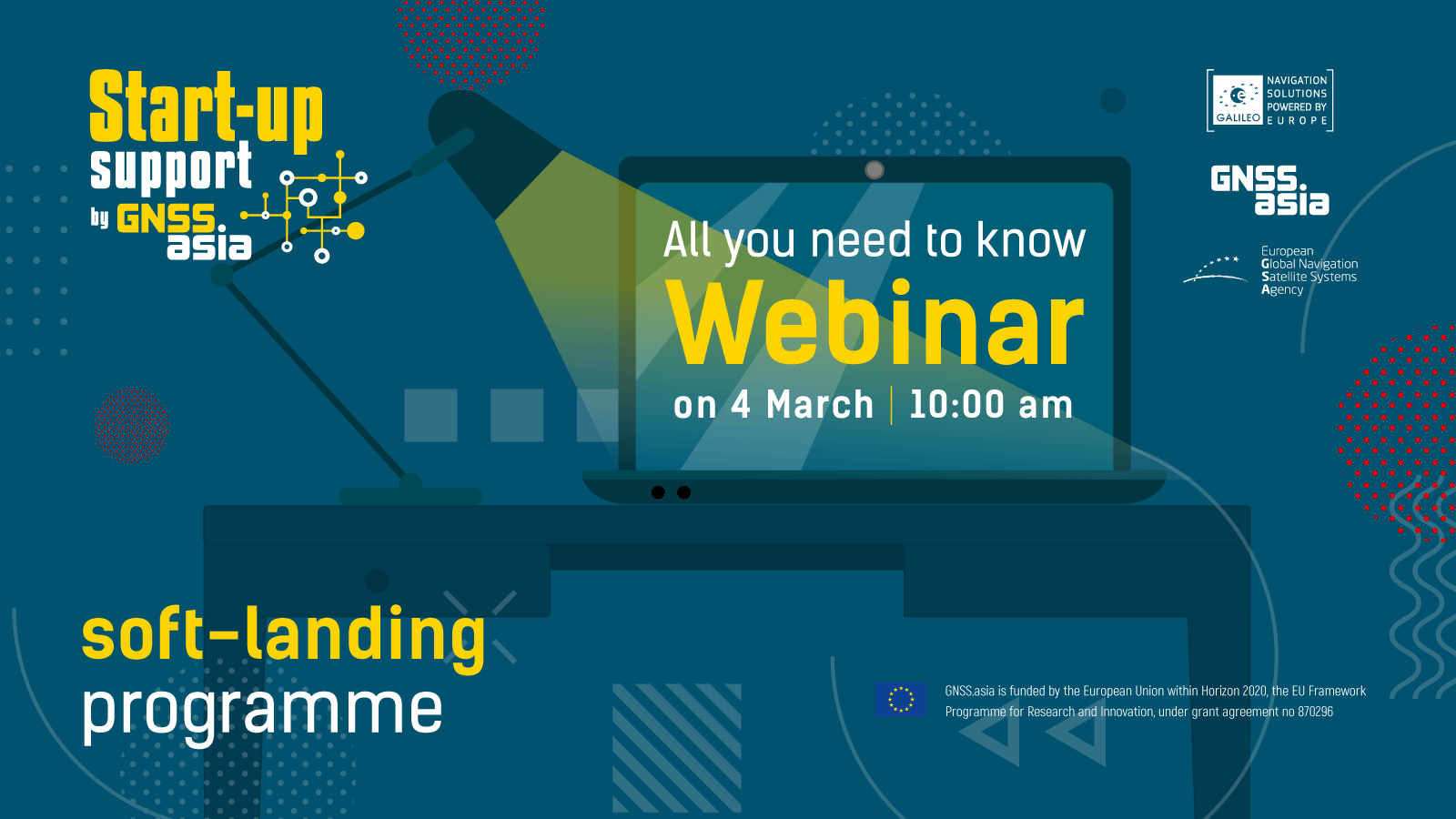 Event news
On 4 March, GNSS.asia held an online workshop on its newly launched soft-landing programme which will support up to 10 of Europe's most promising GNSS-powered start-ups to scaleup and access Asia's fast-growing markets. The programme is supported by the European GNSS Agency, funded by Horizon2020, and it is free of charge. Selected start-ups will run through a 5-step internationalisation sprint, join an ecosystem exploration mission and receive a grant to cover their expenses.
Do you want to know more about the programme before applying? Watch the online workshop here or alternatively, see the presentation here.
The workshop answered the most frequent questions such as "Why should I apply?", "Who is eligible?", "How do I apply", "What is the GNSS downstream market", "Do I have to use Galileo to be eligible?", "What if COVID-19 travel restrictions continue" or "What else can GNSS.asia offer me"? and many more.
Convinced that the programme is right for you? Apply now!