China's major players in the high-precision maps market drive the industry forward together
24 / 02 / 2021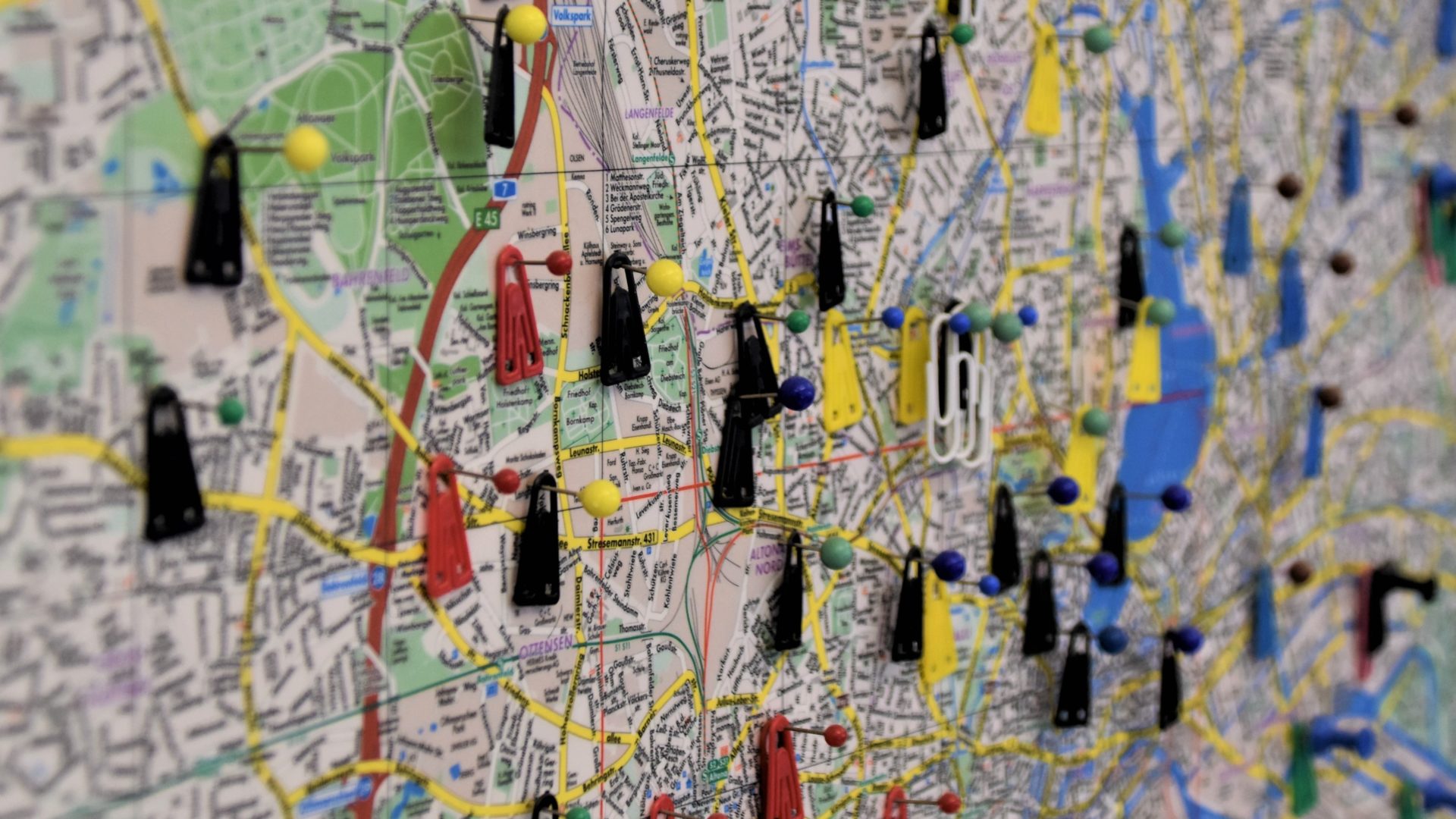 Industry Developments
The article provides a comprehensive dive into the latest developments of the Chinese high-precision maps market
High-precision maps and autonomous driving
With the rapid development of the autonomous driving industry, major technology companies and OEMs have focused on the mass production of L3 autonomous driving systems. The importance of high-precision maps has been widely recognised by the industry globally as it improves the safety of autonomous driving through high-precision positioning, over-the-horizon sensing, lane-level path planning, and other services provided by the high-precision map. Hence, high-precision plans have become a battleground for the autonomous driving industry.[1]
The market potential of the future high-precision map industry is enormous. According to the prediction of CITIC Securities, in 2030, the global high-precision map industry will exceed 20 billion USD, and the potential market size in China will be about 30 billion CNY. The application of high-precision maps is not limited to autonomous driving but also extends to such fields as smart cities, smart tourism, public security, real estate, transportation, new retail, etc.[2]
Development of high-precision maps faces policy and technical constraints in China
With autonomous driving, more car factories and map developers have invested increasing resources into high-precision maps. SAIC has invested in CivilMaps, and SoftBank followed by supporting Mapbox. Alibaba has acquired AutoNavi Maps and invested heavily in the field of high-precision maps, while Tencent has invested in NavInfo and established an autonomous driving department in itself. Baidu has taken autonomous driving and high-definition maps as the starting point for its AI strategy, and at the end of 2015, announced a five-year plan to put autonomous vehicles into mass production.[3] Despite the great enthusiasm the car factories and map developers have for high-precision maps globally, the development of high-precision plans faces policy and technical constraints in China, which also applies to the European counterparts:
The accuracy requirements of the data provided for the autonomous driving map involve the security of spatial information. At the same time, current laws and policies still have many restrictions on data collection, transmission, storage, utility, and expression, which also restricts the development of high-precision maps to some extent. The data collection and production of high-precision maps requires a Class-A qualification for electronic navigation maps in China as geographic information involves state-level secrets. Until March 2020, there have been only 22 entities with this Class-A qualification, which significantly restricts the collection, processing, and use of spatial location data.[4]
A unified platform for high-precision maps lacks data management. As a result, when different map developers produce high-precision maps, their data oftentimes cannot be easily exchanged and combined because of the format differences. As a result, each map developer has to independently collect the nation-wide or even worldwide high-precision map data, which further increases the cost.
The data collection of high-precision maps is more complicated and time-consuming than ordinary electronic maps due to the relatively large amount of information presented by high-precision methods. At present, high-precision maps can only cover part of highways and major urban roads, but the requirements for data completeness and accuracy will increase as autonomous driving becomes more prominent and advanced. Since the elements of a high-precision map need to be updated as cities continue to develop and grow, the ability to update data in real-time is one of the key challenges for applying high-precision maps in urban road conditions.[5]
The parties concerned are cooperating to overcome the challenges
Many different domestic and international markets actors, including research centres, map developers, car producers, etc., are actively involved in the development of high-precision maps for autonomous driving. Such efforts are frequently combined as part of both vertical (upstream and downstream) and horizontal cooperation initiatives aimed at finding solutions for the problems mentioned above.
Companies and national research centres join their efforts of advancing the high-precision maps agenda. In June 2020, NavInfo and the National Geographic Information System signed a strategic cooperation framework agreement in Beijing to coordinate their in-depth work on geographic information.[6] In December 2020, the National Satellite Positioning System Engineering Technology Research Center announced a "Digital Map Joint Laboratory" with AutoNavi to build a platform for talent training and technological innovation.[7] These cooperative programmes have the goal of further promoting the construction of geographic information infrastructure and leading to breakthroughs in the development of core technologies.
Besides, map developers and car producers are collaborating to facilitate the wider adoption of high-precision maps. In China, Qianxun SI, an emerging map producer, announced the staged achievements of the world's most extensive high-precision positioning road trail, which effectively verified the stability of high-precision positioning services in different scenarios and provided data support for the optimisation of autonomous driving algorithms.[8] Globally, Valeo, a well-known automotive supplier from France, entered a strategic partnership with Apollo in 2018, an open autonomous driving platform created by the leading Chinese player, Baidu. Valeo has benefited a lot from the full range of software, hardware, and data tools, including Appolo's high-precision mapping services.[9] Other examples of such cooperation include TomTom (Netherlands) with Mazda (Japan), Volkswagen (Germany) and GE (U.S.), Here (Netherlands) with Mercedes-Benz (Germany), BMW (Germany), Volvo (Sweden), as well as other industry players.[10]
Finally, global map developers are also cooperating to enlarge the geographical scope of their service offerings since the exploitation of international markets needs the coordination of all parties. TomTom, a European map producer, has claimed to work with Chinese map developers Baidu and AutoNavi to help European car producers enter China's huge market. At the same time, it also supports Chinese car companies in entering the global market in cooperation with Yelp, Xevo, TripAdvisor and others. [11] What's more, a global mapping alliance called OneMap Alliance has been formed to connect map developers from the EU, China, Japan, and Korea. The joint effort includes multiple members, including HERE, NavInfo, Increment P(IPC)/Pioneer, and SK Telecom for autonomous vehicles, and has the ultimate goal of providing global customers with standardised high-precision map products and services.[12][13]
In conclusion, we are now witnessing various domestic and international markets working together to break through the shared policy and technical barriers. This takes place in the form of vertical cooperation between national research centres, map developers and car producers, as well as horizontal collaboration across national and even continental boundaries.
References:
[1] http://www.3snews.net/domestic/244000063781.html
[2] https://www.zhitongcaijing.com/content/detail/225071.html
[3] https://tech.sina.com.cn/roll/2020-08-20/doc-iivhuipn9673073.shtml
[4] https://www.thepaper.cn/newsDetail_forward_8805518
[5] https://k.sina.com.cn/article_7067937464_1a5482ab800100vk4f.html?from=auto
[6] https://www.sohu.com/a/403392556_120559231
[7] https://mp.weixin.qq.com/s/XF0S2BheTQB4EBkAB21tAw
[8] https://mp.weixin.qq.com/s/-yulJ1PcZut_VUgxi9lB_A
[9] https://industryeurope.com/valeo-partners-with-autonomous-driving-platform-apollo/
[10] https://www.zhitongcaijing.com/content/detail/225071.html
[11] http://finance.eastmoney.com/a/202002281401451914.html
[12] https://www.here.com/vision/onemap-alliance
[13] https://www.zhitongcaijing.com/content/detail/225071.html