Japan's plans to expand CLAS coverage and to launch Early Warning Service overseas
28 / 04 / 2021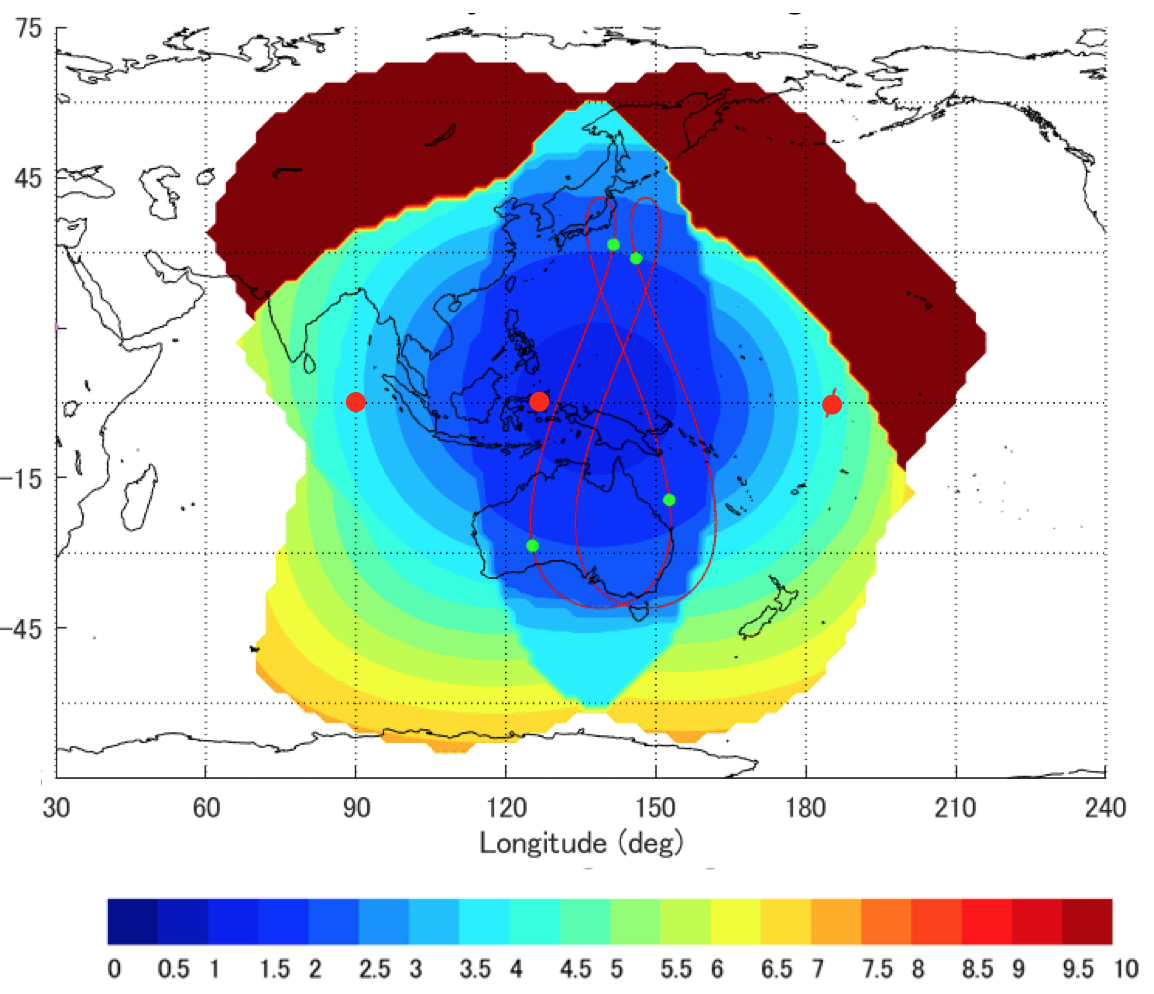 Industry Developments
Space is high on the agenda in Japan. The Japanese government is planning a record space budget of 449.6 billion yen (3,43 billion Euro) in the fiscal year 2021 which means an increase of staggering 23% compared to the previous fiscal year. What does this mean for the GNSS downstream ecosystem in Japan?

In this guest contribution, the QZSS Business Innovation Council (QBIC) is providing an overview on recent regional GNSS developments in Japan that will be advanced with this record budget.

QBIC elaborates on the plans for the expansion of Japan's Centimeter Level Augmentation Service (CLAS) to Asia-Oceania and on the preparations to launch the Early Warning Service (EWS). With this system Japan intends to contribute to disaster prevention and relief management across the Asia-Oceania region.
Centimetre Class Accuracy Augmentation Expansion and Introduction of the Early Warning Service in the Asia-Pacific Region
The Japanese government has started preparation for the expansion of its centimetre class accuracy augmentation system into the broader Asia-Oceania region as they expand from 4 to 7 satellites (Figure 1). The Japanese Cabinet Office presented the plan at the QBIC (Quasi-Zenith Satellite System Business Innovation Council) overseas business development working group meeting held on 4 February 2021. Additionally, the green light was given to start the preparations for the launch of an EWS (Early Warning Service) providing timely information about natural hazards in the region. Three more satellites, which are to be launched until 2023, will make the service reliable over the Asia-Oceania region, whilst expanding the coverage area eastward and westward (Figure 2 & 3).  Michibiki is expected to contribute greatly to the sustainable development goals (SDGs) in the region.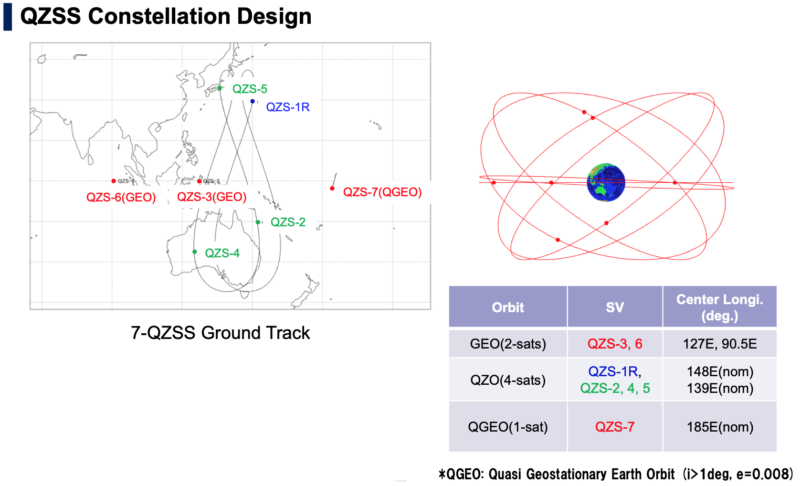 Satoshi Kogure, National Space Policy Secretariat Cabinet Office, Government of Japan
"Latest Status of QZSS" ION GNSS+ 2020, 23rd September 2020
Figure 2 QZSS 7 satellite constellation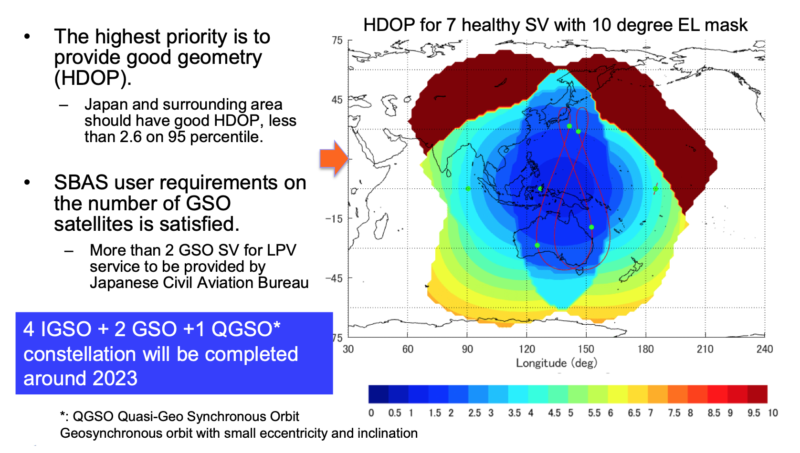 Satoshi Kogure, National Space Policy Secretariat Cabinet Office, Government of Japan
"Latest Status of QZSS" ION GNSS+ 2020, 23rd September 2020
Figure 3 QZSS 7 satellite constellation coverage