TRAAK – High-performance wearable tracking
05 / 07 / 2021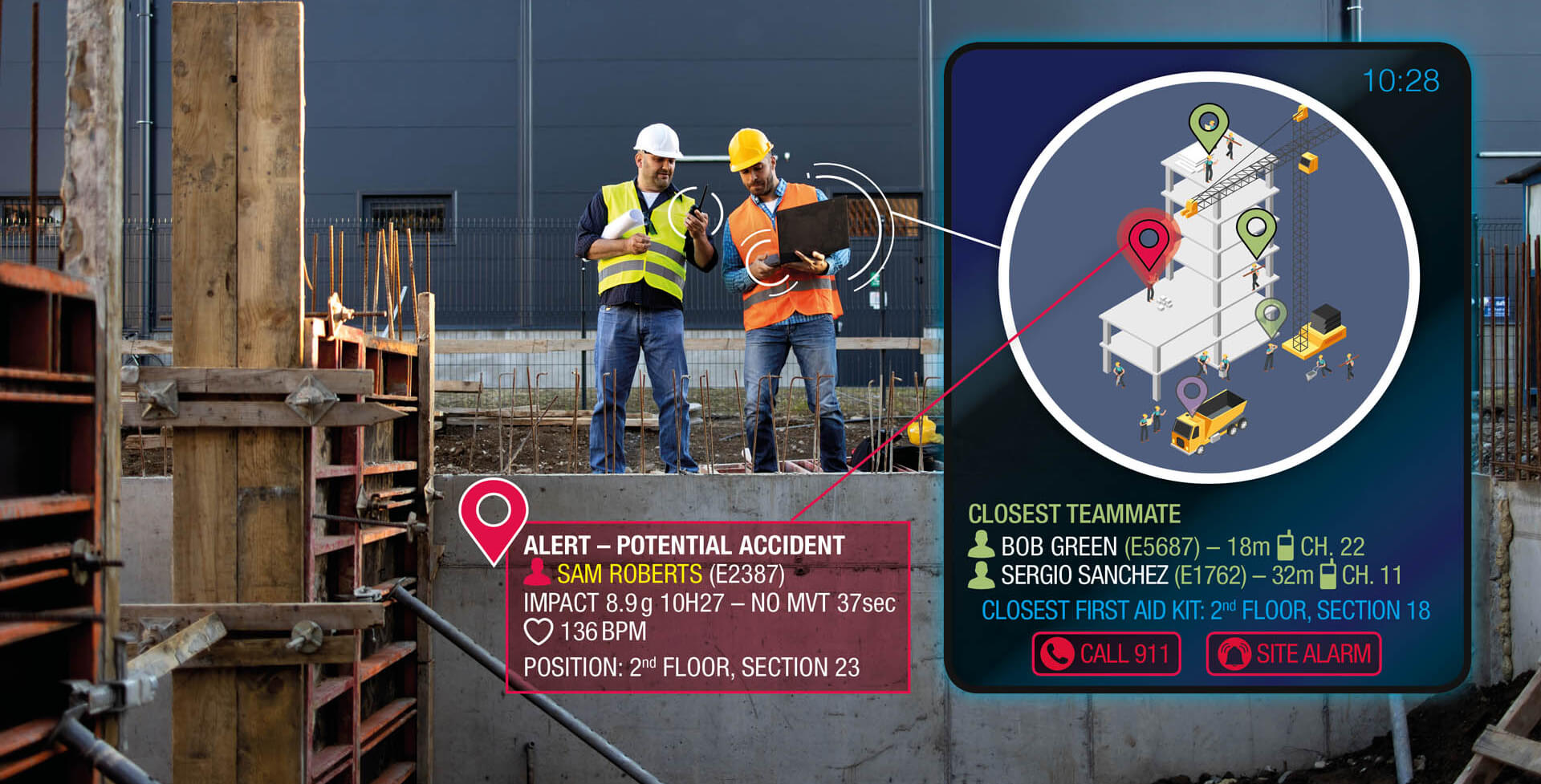 Start Ups

GNSS.asia has welcomed six promising and ambitious start-ups to their support programme this year. The programme will help them to gain a foothold in the Asian market and connect the needs of our community with the solutions they offer. This week, we are glad to introduce TRAAK to you!
| | |
| --- | --- |
| | TRAAK was born out of the desire and need to provide clients with physiological and/or location data which is reliable, accurate and accessible in all circumstances. When working in demanding environments, monitoring the safety and productivity of firm assets can be challenging with off-the-shelf solutions. TRAAK is solving this problem with its bespoke location and physiological trackers, for the energy sector, industry, healthcare, security, and defence markets. |
TRAAK offers wearable sensors that have the capacity to communicate real-time biometric, environmental or positioning data and tools to analyse, process and model the generated data. Decision-making in demanding work environments is therefore facilitated. By conducting its R&D and production of the custom devices 100% in-house and in France enables TRAAK to offer its clients high flexibility and confidentiality, which is especially important when dealing with proprietary company data.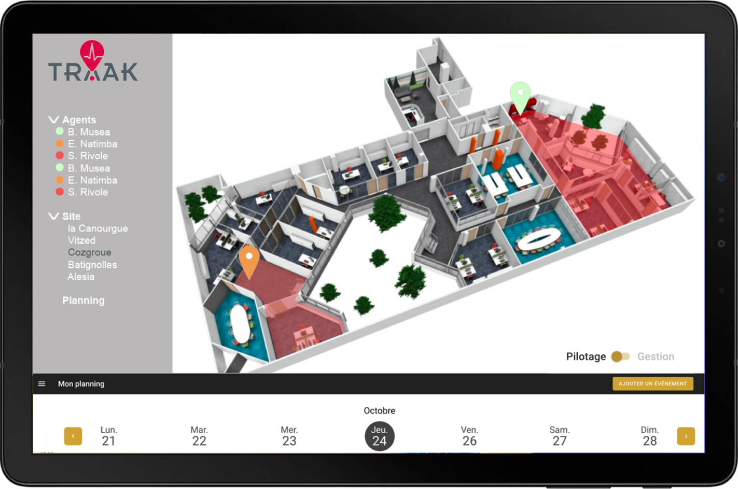 The core of their product is the availability of reliable, accurate, and accessible data, which is why TRAAK uses Galileo's reliable geolocation data. Through its dual-frequency technology, Galileo stands out as the perfect provider for the high-accuracy positioning data needed for the TRAAK solution.
What TRAAK offers

What TRAAK is looking for

Custom-made solutions for monitoring purposes in difficult environments
Large flexibility and confidentiality through in-house production
Sophisticated tools to automatically analyse the data through a user-friendly interface

Business partners in Australia and New Zealand
Interested parties who would like to learn more about their solution
Companies to cooperate with to enhance the added-value and capability of their product
CEO and co-founder of TRAAK, Thomas Duroyon, has 20 years of experience in the pharmaceutical & medical device industry and complements the company through his leadership expertise. Co-founder Pierre Arnaud Coquelin has more than 8 years of experience in working with GNSS technologies and understands how to leverage the benefits of Galileo's location data. Pierre is a successful entrepreneur since 2007 and holds a PhD in applied mathematics.  The two are supported by a highly motivated team, based throughout France, which has an average of 15 years of experience in R&D and combines knowledge across several domains such as mechanical engineering, software development, and business development.
Founders

HQ

Milestones & Achievements

Thomas Duroyon, CEO & Founder

Pierre Arnaud Coquelin, CTO & Co-founder

Paris, France

Founded: 2020
Contact TRAAK
If you have questions for the founders or are curious to know more, drop by TRAAK's website and write them an e-mail or have a look at their social media channels.