What does Galileo have to do with football?
26 / 07 / 2021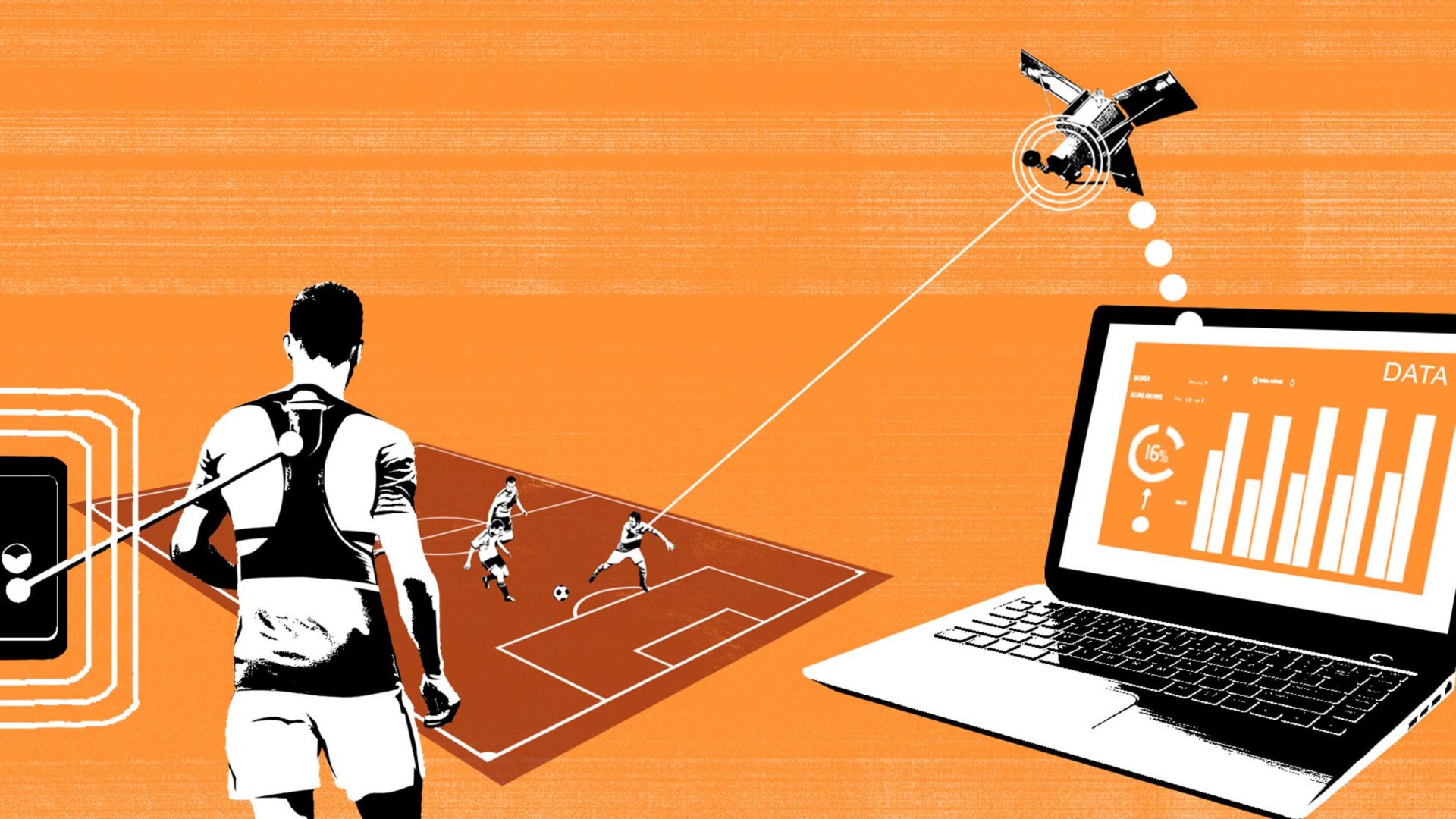 © The International Federation of Association Football (FIFA)

Industry Developments
Learn how Galileo (the European global navigation satellite system) technology makes its way to the EURO 2020 football competition and how GNSS (Global Navigation Satellite Systems) technology is used in other high-level sports events.
As Italy emerged victorious from the 2020 UEFA European Football Championship, eagle-eyed viewers have noticed key players such as Ibrahimovic, Ribery, and Dovbyk wearing what appeared to be sports bras throughout the tournament, in both training and in-game. These sports bras are actually smart GNSS trackers with embedded sensors that track important statistics. A few examples are the players' maximum speed, distance travelled, intensity and fatigue, and much more.
Keen readers of the GNSS.asia newsletter may already know that GNSS is often used for sports. As just over one year ago we had a news article on 'leveraging E-GNSS for improved sports team performance'. The article covered the JOHAN V5, a GNSS enabled sports tracker that is being used by sports players around Europe to analyse training sessions and matches. Additionally, they developed an application and an analytics platform to both improve performance and reduce the chance of players being injured.
The use of GNSS in the UEFA EURO 2020
The smart wearable devices seen in the UEFA EURO 2020 competition were not the JOHAN V5, instead, they were most commonly the STATSport Apex Athlete Series GPS Performance Tracker, a FIFA approved GNSS tracker that is used for the same purpose.
The STATSport Apex Athlete Series GPS Performance Tracker tracks the following 15 metrics; Total Distance, Distance Per Minute, High Speed Running (HSR), High Metabolic Load Distance (HMLD), Current Speed, Max Speed, Sprint Distance, No. of Sprints, Accelerations, Decelerations, Step Balance, Dynamic Stress Load (DSL), Current Heart Rate, Maximum Heart Rate, Average Heart Rate, Time in Red Zone, and Calories burnt.
Internationally renowned players such as Raheem Sterling have spoken out in favour of these trackers as the performance and physical stats are vital in modern football. The total distance covered and maximum speed being some of the most important indicators for him. This is even useful to casual players, as they can compare their performance against the world's best. Some of the top teams in the world already use these trackers. To name a few STATSports and JOHAN have as key customers Liverpool, Juventus, and PSG, and the Iceland national team and Feyenoord.
The use of GNSS in the Tokyo 2020 Olympics
It is not just the Euros where GNSS trackers are being used. As part of the run-up to the Tokyo Olympics, the athletes and journalists have been tracked during their first 14 days in Japan in order to minimise the risk of catching COVID before the games.
In addition to this, GNSS trackers have a long history of being used in the preparation for the Olympics. A 2018 study by Gløersen et al on 'Tracking Performance in Endurance Racing Sports: Evaluation of the Accuracy Offered by Three Commercial GNSS Receivers Aimed at the Sports Market' outlined the many benefits of the trackers for sports such as skiing, cycling, running, and rowing.
The continuous tracking capabilities offered by GNSS makes it superior to traditional methods such as filming the athletes, especially due to the improved performance offered by Galileo-enabled devices. Gløersen highlights that sports trackers benefit from multi-GNSS performance enhancements, from being combined with inertial measurement technologies, and by utilising multiple frequencies.
We here at GNSS.asia are happy to see that satellite data can be used at such high-level events. And we are anxiously awaiting to see what the future holds when new services such as Galileo's High Accuracy Service will reach its full service operational capability.